Thousands of women march in protest against Venezuelan President Nicolas Maduro
The protesters sang the national anthem and shouted 'we want elections'.
Thousands of women marched across major cities in Venezuela on Saturday, 6 May as they protested against the socialist President Nicolas Maduro. The women, dressed in white, sang the national anthem and shouted "We want elections" in the capital city of Caracas.
The protest was led by the opposition MPs and the marchers offered flowers to security forces who tried to block their way, Reuters reported.
The opposition is calling for early presidential elections, which are scheduled for late 2018. It is also calling for the release of scores of jailed activists and wants the government to allow humanitarian aid from abroad to balance the economic crisis, which has engulfed the country for months.
While Maduro's critics blame him for the crisis, the president has alleged that the opposition and the business community are responsible for the shortage in essential supplies. The International Monetary Fund (IMF) has even predicted that inflation will rise to 720% in 2017 and to over 2,000% in 2018.
Opposition leader Henrique Capriles had earlier termed the situation in the Latin American country as the worst so far and said 80% of Venezuelans wanted change.
Anti-government demonstrations started in the country after the Supreme Court annulled the opposition-dominated National Assembly and remove lawmakers' immunity. Although the court retracted the ruling, there is still widespread anger against the government.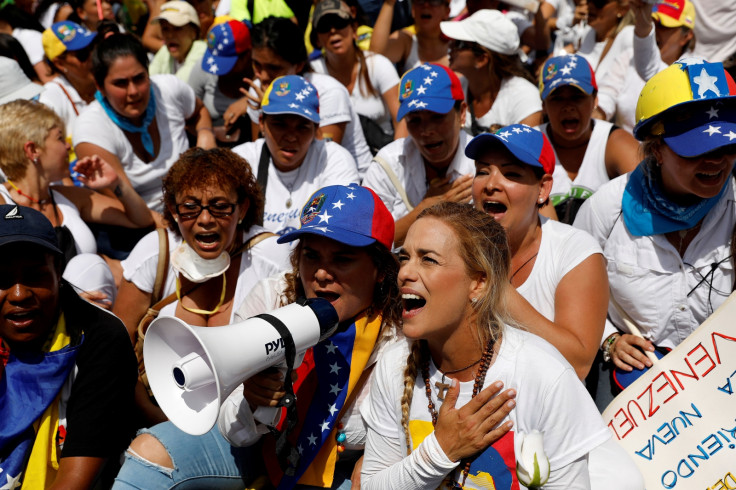 More than 30 people have died and around 300 have been injured in several rallies over the past month.
The latest protests were intensified by a recent move by Maduro, in which he calls for rewriting the country's constitution in a bid to control the ongoing protests against his government.
But the government's opponents and critics have said that the president's move towards a constitutional shake-up is a "coup".
The US has also expressed concern over what the UN ambassador Nikki Haley called a "violent crackdown". In a statement, Haley has accused Maduro of "disregard for the fundamental rights of his own people", which has resulted into the "heightened the political and economic crisis in the country".
Meanwhile, on Friday, US President Donald Trump's national security advisor H.R. McMaster met with the president of Venezuela's opposition-led National Assembly, Julio Borges.
White House press secretary Sean Spicer said in a statement that the meeting was about to discuss "the need for the government to adhere to the Venezuelan Constitution, release political prisoners, respect the National Assembly, and hold free and democratic elections".
Earlier in the day, a group of young men were seen destroying a statue of late leader Hugo Chavez in the oil-producing Zulia state.
Maduro succeeded Chavez, a popular politician who had introduced wide-ranging social welfare programmes in the country, after narrowly defeating Capriles.
© Copyright IBTimes 2023. All rights reserved.