Three-breasted woman speaks up: Jasmine Tridevil claims extra breast is 'not a hoax'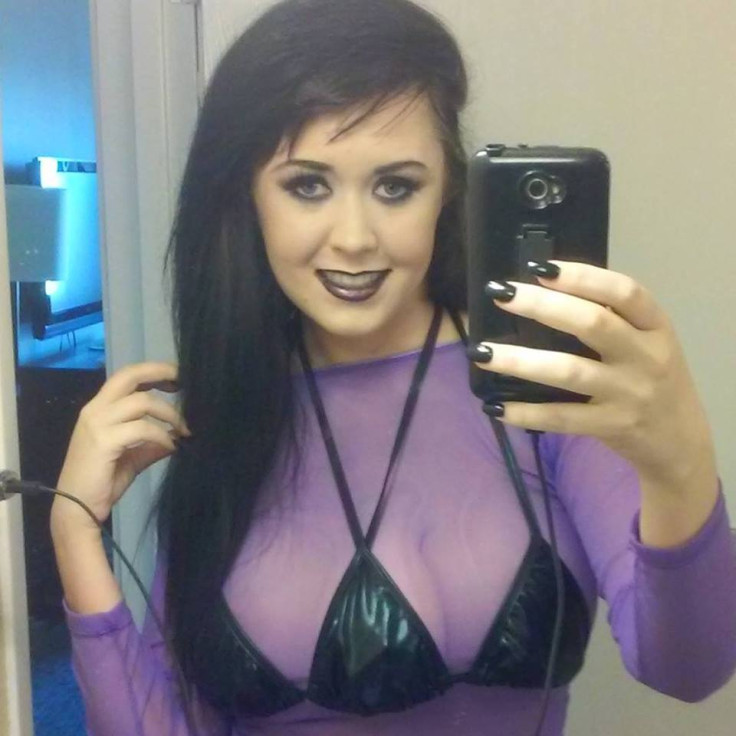 Jasmine Tridevil, the three breasted woman, is back in the news, this time to confirm that her extra asset is indeed "not a hoax" and insists that like her other two, the latest addition is part of her body.
Tridevil, who aspires to own a reality show on her name, claimed that she went through a series o surgeries to implant an extra breast in the middle of her chest but accuses the media of calling her a "hoaxer".
"I know my t*ts are real, and I don't care what anybody thinks," Tridevil told Barcroft TV. "The media is very corrupt. They were making up stories that I'm a professional hoaxer," she said.
The 21-year-old admits she receives only negative comments, but insists she is not ashamed of her deeds.
"The world actually hates me. I get nothing but negative comments. They think that I'm an attention wh**e, and it's true. I do love attention, and I'm not ashamed of it," she claimed.
When asked, why did she take such a decision, Tridevil said that she wanted to look unattractive.
"I wanted to make myself unattractive [to] men sexually. I just didn't want to be approached by men anymore."
In September 2014, news of the tri-breasted woman went viral worldwide, when Tridevil said that she had indeed got a third breast implanted on her chest.
She claimed that she spent $20000 (£12971, €17634) in the process and underwent a series of surgeries.
Later, the internet was abuzz with the news that the tri-breasted woman as hoax and she was accused of using prosthesis as a publicity stunt.
However, she denied the reports saying "it was all a misunderstanding" and the fake breast that she was held with at an airport in her bag, was a mould she had made for one of her fans and was not hers.
When asked to prove if her three breasts are indeed not a hoax, she said: "I don't feel like I need to prove it." Tridevil said adding that she will never do a topless photo shoot as it will be "against the way I was raised."
You can watch the interview below.
© Copyright IBTimes 2023. All rights reserved.