Three people who supplied Class A drugs for so-called chemsex parties in central London have been jailed for a total of 11 years.
James Shugg, 53, of Camden, Sara Bleta, 20, of Richmond, and Alejandro Montes-Bailon, 26, also of Camden, pleaded guilty to conspiracy to supply drugs following an investigation by Westminster Crime Squad.
Police were looking into a number illnesses and injuries which were suspected to have been linked to use of crystal meth, mephedrone, GHB, LSD and cocaine in the Soho and West End areas of London.
Shugg and Montes-Bailon were arrested following raids at two address in Camden. Officers also recovered large amounts Class A drugs, including crystal meth, mephedrone and cocaine.
There was also evidence that both the addresses were used to hold chemsex parties, which involve groups of people having sex for hours or even days at a time while under the influence of drugs.
Bleta was arrested at one of the homes in Camden a month later in September 2015 as part of the same investigation.
Appearing at Southwark Crown Court after admitting the drug charges at a previous hearing, Shugg was jailed for five years for conspiracy to supply Class A drugs and nine months' imprisonment for conspiracy to supply Class B drugs.
Bleta was sentenced to four years' imprisonment for conspiracy to supply Class A drugs and nine months for conspiracy to supply Class B drugs.
Montes-Bailon was handed a two-years prison term for conspiracy to supply Class A drugs and six months for conspiracy to supply Class B drugs. All the sentences are to run concurrently.
Three others arrested in the same investigation were initially bailed to allow for forensic analysis of the drugs recovered, but were later charged, with the exception of a 27-year-old male known only as 'G' who received a caution.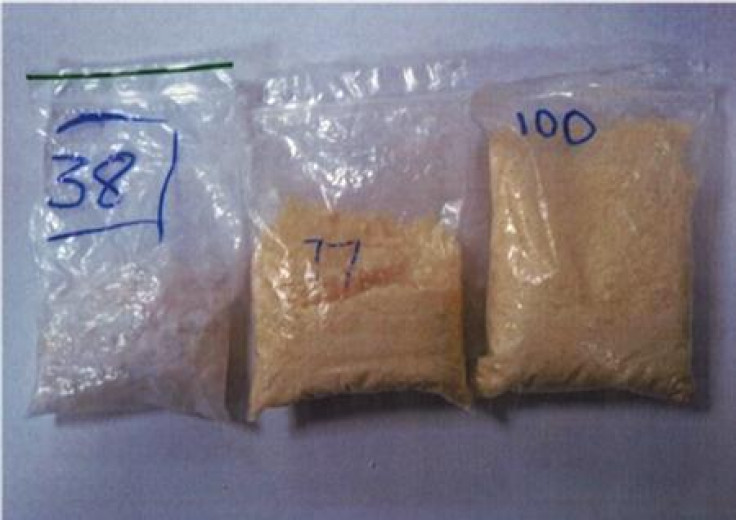 DS Vince Abrahart from the Westminster Crime Squad said: "Our team has broken up a supply network where drugs were being made available to vulnerable users.
"During the investigation it was shown that the effects of the mixtures of these drugs used at chemsex parties can prove fatal. The reckless supply of these drugs had to be stemmed.
"The sentences handed down to those involved show that the dealers of these dangerous substances will be brought to justice and made to pay for their criminal actions.
"Shugg, Bleta and Montes-Bailon formed a supply network to distribute wholesale quantities of drugs to a large client base they built up through social media and word of mouth referrals.
"As a result of these arrests and charges, significant quantities of Class A and B drugs have been seized and this criminal network has been broken up."
The other men arrested were dealt with previously as follows:
Lee Cash, 53 of Newton Court WC2 was sentenced on 27 May 2016 at Westminster Magistrates' Court after pleading guilty to possession of Class A drugs, receiving a 12-month conditional discharge and ordered to pay a victim surcharge.
Thomas Larkin, 31 of Shelton Avenue, Feltham was sentenced on 13 March at Southwark Crown Court to 300 hours' community service after pleading guilty to being concerned in the supply of controlled drugs.
Sadeddin Karadag, 39 of Beaufort Gardens SW3 was ordered to pay a £100 fine after pleading guilty to possessing Class A, B and C Drugs on 17 February 2016 at Westminster Magistrates' Court,
On 16 December 2015, a 27-year-old man received a police caution for possessing Class A drugs at an address in Beaufort Gardens, Chelsea.