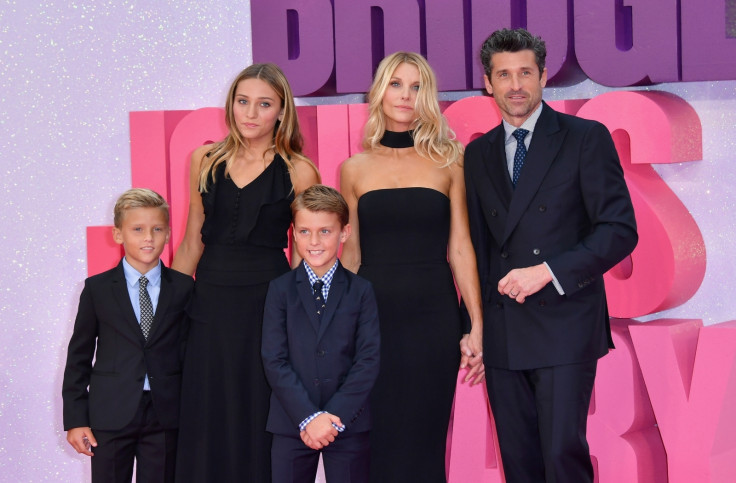 Patrick Dempsey and wife Jillian have had their fair share of troubles during their marriage but on July 31 the couple celebrated their 18-year-anniversary with the actor's spouse posting a loving message to her husband on Instagram.
"Happy 18th anniversary @patrickdempsey!" the makeup artist captioned a photo of the couple on the beach. Dempsey is captured kissing his wife on the cheek as they relax in their swimsuits. "Through thick and thin....I love you." She signed the loving message "wifey," she added.
The emotional message is a huge step forward for Jillian who filed for divorce from the Bridget Jones' Baby actor, two years ago. The petition was legally called off and according to a People magazine article from September 2016, the sex symbol has been cutting down on his race car driving to make more time for his wife and their three children, daughter Talula Fyfe, and twin sons Sullivan Patrick and Darby Galen.
"Our marriage was not something I was prepared to let go of. I didn't feel like we had done all the work. And we both wanted to do that work," Dempsey told the entertainment website.
"You can only do one thing at a time and do it well" he added, explaining that he decided to prioritise his marriage. "Our union has to be the priority. I wasn't prepared to give up on her and she wasn't either. We both wanted to fight for it."