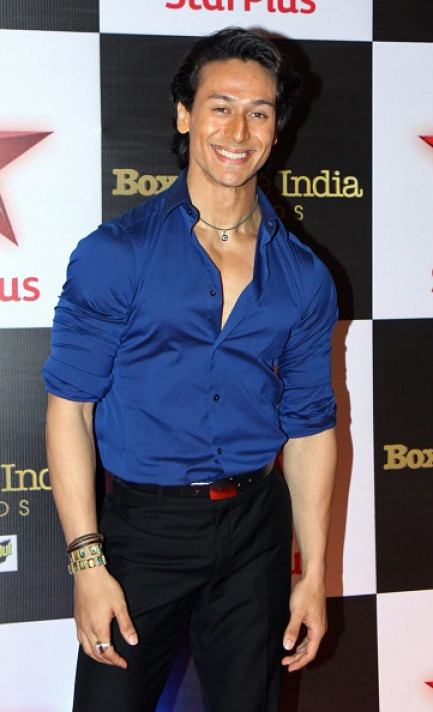 Tiger Shroff has admitted that being the progeny of an established star helps open doors in Bollywood. The Flying Jatt actor, who is only three films old is the son of veteran actor Jackie Shroff, and while his father forged a career without any connection in the industry, Tiger recognizes that his family name puts him at an advantage.
In an interview with IBTimesUK Tiger said: "I think to get a break is much easier than an outsider but when the lights go out it's your work and talent that speaks and you have double the expectation since you have grown up in that atmosphere."
The 26-year-old revealed that while it had always been his dream to become an actor, he wasn't ready for the reality of living life in the public eye.
"I didn't expect it would be like this at all," he explains. "I always thought that it would be how actors are always so glorified , there's so much buzz around them and their lives are so glamourous, but actually there's so much hard work that they go through and they are under the microscope and there are so many things that they have to absorb form the public as well as in their professional life. So I really respect actors much more now that I am one because I realise what hard work goes into being part of the industry."
With his popular youth appeal he already boasts a strong fanbase and he's growing accustomed to being mobbed everywhere he goes. "I'm starting to get used to it but it feels like its happening so soon. I'm really grateful because this is what you're working so hard for, you just want appreciation and love, and there's no better feeling," he says.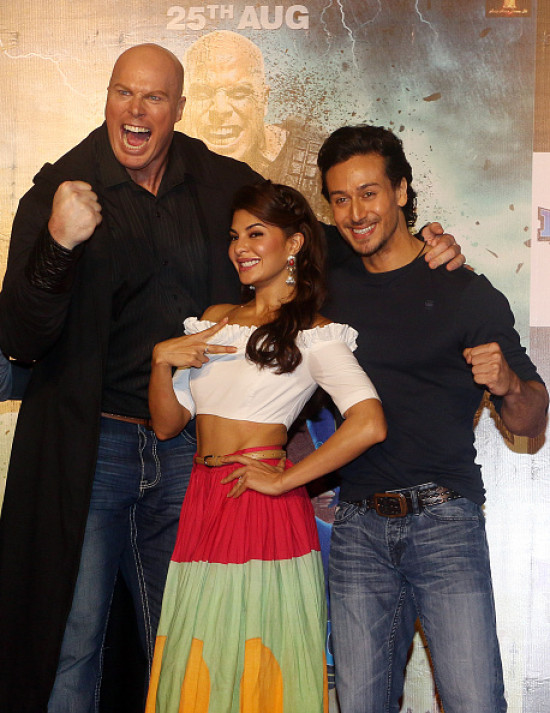 He's famed for his gravity defying dancing skills and he is vocal in crediting his obvious talent to his idols Michael Jackson and Hrithik Roshan who are his inspiration. But in emulating his heroes, you wonder if we might not get to learn what Tiger is all about.
"There's no way I can impersonate them," he tells me. "If I impersonated them then you wouldn't see what Tiger is about. The word you rightly said is 'emulate' and I can emulate them and take inspiration for where I want to go and where I want to be, but that said I'm doing it my way I'm not doing it any other way."
Tiger Shroff is dancing the dream. He has all the prerequisite characteristics that make a modern Indian movie star - the flawless dancing ability, the action skills, the eight-pack abs and the youth appeal, not to mention the film family lineage, but the one thing that may just set him apart from the rest is his unwavering determination and his startling drive to succeed, which he very sweetly credits to his mother.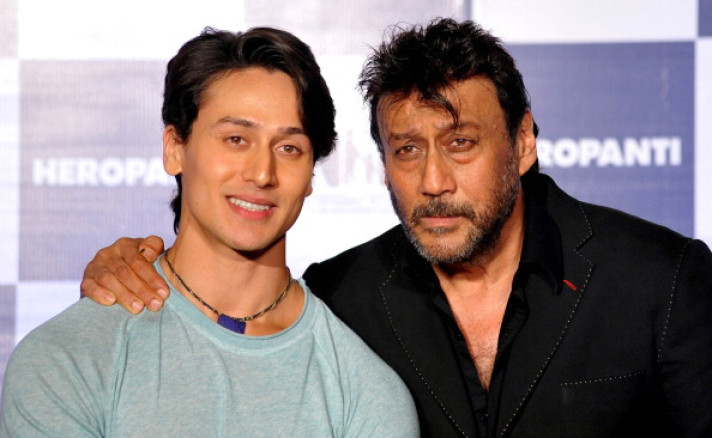 "It's all for my mother," he explains. "I just want to give her a very happy peaceful life after she has given me such a lovely childhood. I couldn't ask for better parents I keep that at the forefront of whatever I do and, every time I feel like I can't take another step I see they faces and that drives me."
He also has lofty ambitions characteristic of the young, and fortunately which are matched by talent as he unashamedly strives to achieve the level of global fame and superstardom that made Michael Jackson a legend.
"Every child in every country in every small town should know who I am," he says with complete conviction. "There are a handful of people who have achieved that and two of them are my idols Michael Jackson and Bruce Lee. I'd like to get to that level someday and touch as many lives as I can."