He was notoriously exposed as a serial cheater and alleged to be a sex addict six years ago and now, Tiger Woods has been accused of relapsing by cheating on his ex-girlfriend Lindsey Vonn.
The 39-year-old golfer and the Olympic skier ended their romance earlier in May after two years of dating, blaming busy work schedules.
However in a fresh report, the Mail Online alleges that the real reason for their split was because Woods had a one-night stand with a "faceless, nameless woman".
A source told the publication: "He had a relapse in the sex department. Lindsey found out about women again. Always while he's on the road. Just like when he was with Elin [Nordegren, ex-wife]."
In February, the father-of-two was forced to pull out of the PGA Farmer's Insurance Open due to an injury and the insider blames this on his alleged desire to sleep with another woman.
They claimed: "He withdrew from Farmer's. You have to understand, while it's not right, it's not really wrong either. Tiger isn't married. He doesn't really drink or do drugs. So what else does he have when he can't afford to lose again? He allowed to find some relief.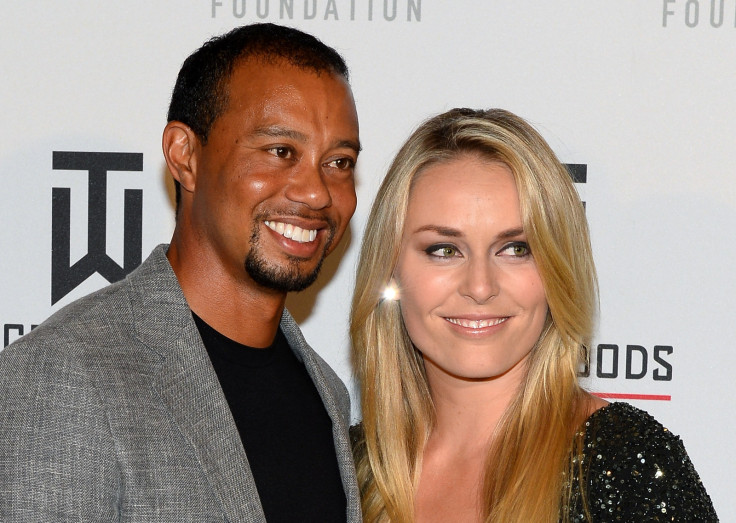 "Most men would drink over such losses. Tiger has sex over it. Usually with local hookers whom he pays exorbitant amounts to, probably so they will want repeat business and won't tell."
Woods is said to have confessed his infidelity to Vonn, 30, after believing he had been seen out with the one-night-stand.
The "friend" explained: "Lindsey found out about the cheating the easy way, if there is an easy way. She didn't check his texts. Tiger confessed. He took the opposite strategy he did with Elin and instead of hiding it, he admitted it before getting caught.
"He doesn't even see it as cheating. It's just stress relief. It's hard for him to see that he's bad. Maybe he's not. He's not married to Lindsey. But he also won't get her back. She's another strong woman like Elin who respects herself too much."
In 2009, multiple reports emerged that Woods had enjoyed several extramarital affairs while married to his then-wife and mother of his two children, Nordegren.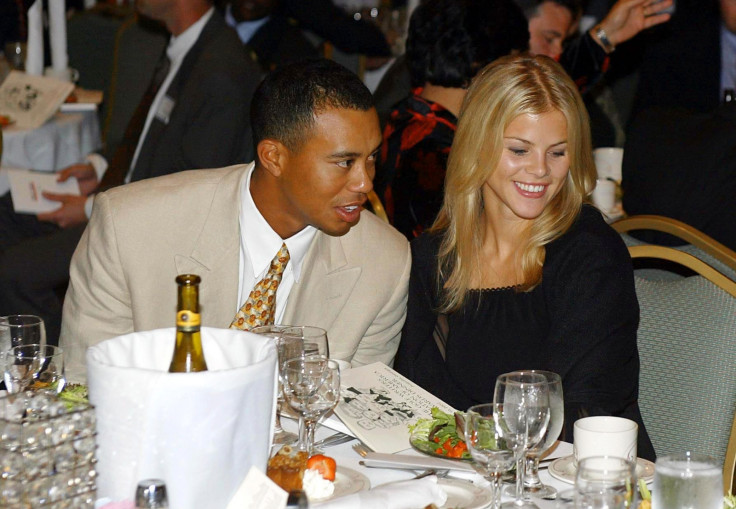 Defending the golfer's latest reported infidelity, the source said: "Yes, Tiger cheated again. But it wasn't with anyone special. He really wanted Lindsey to be the one. But he blew it again. He can't help himself. He's got an addiction. He relapsed.
"Knowing Tiger, he doesn't even see it as cheating because there's no romance or feeling there. It's just a stress reliever, like a highball or two after a bad day."
Referring to Vonn's decision to end the relationship, the insider added: "But Lindsey is not like Elin, the long-suffering wife who will turn a blind eye. She knew that one relapse could lead to two and three and then he's off to the race."
In her statement announcing their split, Vonn wrote on Facebook: "After nearly three years together, Tiger and I have mutually decided to end our relationship. I will always cherish the memories that we've created together.
"Unfortunately, we both lead incredibly hectic lives that force us to spend a majority of our time apart. I will always admire and respect Tiger. He and his beautiful family will always hold a special place in my heart."