Apple CEO Tim Cook has once again teased about the plans his company has for 2014, in a letter sent to staff.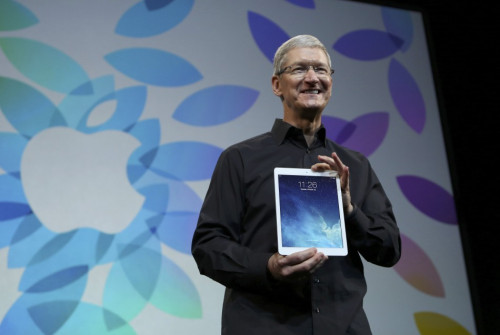 After outlining the iPhone maker's various successes and milestones from 2013, Cook looked ahead to the next 12 months saying: "We have a lot to look forward to...including some big plans that we think customers are going to love."
Highlights for Apple in 2013 include iOS 7 and the new Mac Pro, but it was a year which lacked the groundbreaking devices consumers and investors alike have become accustomed to.
Following the iPod, iPhone and iPad, Apple customers have gone to expect such products on a regular basis, and since the iPad's launch in 2010, the company is yet to enter another new product category. Many expect a smartwatch dubbed iWatch and a television dubbed iTV to be in Apple's pipeline for 2014 and beyond.
Cook also spoke about Apple's charity efforts. "This year, Apple raised and donated tens of millions of dollars for important charities and relief efforts like Red Cross aid to typhoon victims in the Philippines, and we continue to be the largest contributor to (Product)Red, supporting the Global Fund in its fight against the spread of Aids in Africa."
The letter to staff, published in full by 9to5Mac, came as Apple's deal with China Mobile was finally announced, after months of speculation claiming the company would partner with the world's largest mobile phone operator. China Mobile boasts some 700 million customers, presenting a huge opportunity for Apple to sell its iPhone range in the country.
Apart from entirely new product categories, 2014 is also expected to see Apple release a larger iPhone and work-orientated iPad Pro, along with the usual yearly updates to its Mac range - possibly including a MacBook Air with the company's high-resolution Retina display.
For rumours, speculation and everything we know so far on the iPhone 6 and iPad Pro, follow the links below.
Apple iPhone 6: Everything you need to know