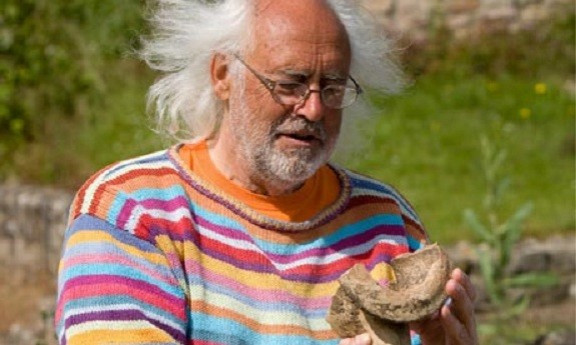 Time Team TV archaeologist Mick Aston has died just over a year after quitting the show in which he leapt to fame with his wild hair and stripy jumpers.
Aston died on Monday (24 June) only days before his 67th birthday. Cause of death is unknown.
Aston was the senior archaeologist on the teatime favourite which ran for 20 series, earning respect for his knowledge and skills during his time on the show between 1994 and 2011.
His tenure ended in controvsery when he stormed out after accusing producers of dumbing down.
He was angry at Channel 4's decision to axe members of the digging team and said the show was over-reliant on fancy computer graphics.
"I've decided to quit Time Team because Channel 4 decided to alter the format. I was the archaeological consultant but they decided to get rid of half the archaeological team - without consulting me," he said.
"Computer-generated images are fine and we can fly round buildings with it and go through arches but archaeologists have always taken the view that you need both illustrations and computer graphics."
Fellow TV digger Dr Phil Harding called Aston a "unique man."
Harding said: "It just seems so incredible, like a bad dream, but unfortunately this is no dream.
"He just had a way with people. I cannot believe there was anybody who disliked him, he just had such a relaxed way.
"He had incredible knowledge and an effortless way of making archaeology accessible to people."
Check this the video to see Aston in action:
Fellow Time Team digger Francis Pryor said Aston was a "remarkable archaeologist who could really dig".
Pryor said: "I will remember him fondly - he was a warm, loving, nice man.
"He did very good work on original British towns and he was an authority on monastic church archaeology and early medieval archaeology."