Beyoncé's daughter Blue Ivy may be just three-years-old but she clearly gets what she wants as her grandmother Tina Knowles has revealed that the youngster is responsible for her recent wedding to actor Richard Lawson.
Knowles, 61, explained that she and her Poltergeist actor husband first considered getting married after Blue Ivy planted the seed during a family holiday seven months ago.
In an interview with People following her wedding, Knowles said: "[In September] we went on a boat with Beyoncé and Jay Z and when we came out one night, dressed to go to dinner, Blue said: 'Oh, y'all look beautiful. When are y'all getting married?'"
The fashion designer added: "Richard said: 'Oh, Blue, soon. Do you approve?'"
Of course, the famous tot gave her blessing and Knowles and her 68-year-old beau tied the knot on a yacht near California on 12 April.
Among the 300 guests were Beyoncé's former Destiny's Child bandmates Kelly Rowland and Michelle Williams, while Blue and Solange's son Daniel Julez acted as the flower girl and ring bearer.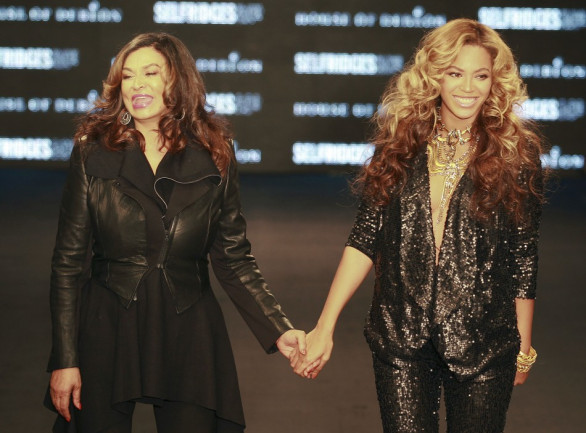 Knowles had been married to Beyoncé's father Mathew Knowles for 31 years when they divorced in 2011. The former House Of Dereon owner says she feels lucky to have found love at a mature age.
She gushed to the magazine: "It couldn't have been more perfect. To walk down the aisle and see all my friends and family and to see my handsome man standing there, and to know that at 61 you can still find love and have a magical day like that... it was really beautiful."
The mother-of-two added: "There was a time when I doubted if I would find love again. But I was determined to be happy.
"It was important to me to have a wedding and walk in white, because sometimes we feel that at a certain age you should act a certain way. You can find love at any age. You just have to go for it."
Sticking with tradition, Knowles is officially a Lawson after taking his last name.