A young doctor has told of how her obsessive Tinder date stalked her before knifing her 11 times and doused her with petrol in her home.
Trainee obstetrician and gynaecologist Dr Angela Jay was stabbed in her home by Tinder match Paul Lambert, who, police believe, had fantasised about raping and murdering the 28-year-old after she rejected his advances following a date via the social media dating app.
Lambert broke into Jay's home to carry out his violent desires after she ended their two-month relationship in November 2016.
Recounting the incident in an interview with The Daily Telegraph of Australia, Jay said it was a "miracle" that she had survived the assault.
"I looked down at my legs and saw stab wounds and thought, 'My God, he's going to kill me, I'm going to bleed to death,'" she said.
"I put pressure on my leg using my hand, all the time thinking, 'I need to get out of here.'"
"He caught me again and started pouring [gas] over me, there was terror now and that gave me extra strength to run."
After tripping on the spilt petrol, Jay managed to escape to a neighbour's home for help in Port Macquarie, in New South Wales.
Lambert attempted to flee in a car as Jay received treatment, but was eventually shot dead by officers near Coffs Harbour after he attacked them with a knife.
Reflecting on Lambert's behaviour, Jay remembers the harassment and violent threats began after she refused to take the relationship further.
The controlling behaviour largely involved psychological abuse, causing Jay to feel trapped, particularly when Lambert began sending threats via text message.
"Your (sic) not safe in that house. I have some of the house keys," he texted her, according to court documents Jay submitted when she applied for a restraining order against Lambert.
"I need you to understand this is my good side right now. The good side won't last long. Especially being rejected," Lambert said.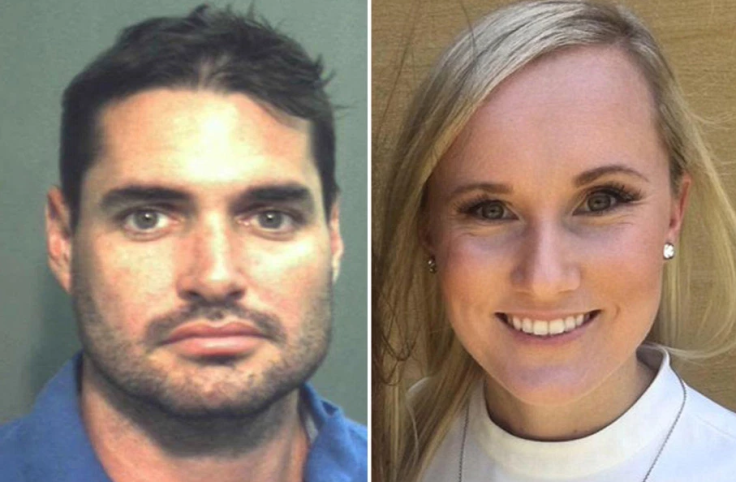 After Jay stated the relationship was over, Lambert turned up at the home of her sister multiple times, before going on to text 50 separate occasions that evening asking her to take him back.
Jay told police following the attack that she was "terrified of what Lambert may be capable of".