A secret drink code called an "Angel Shot" has gone viral online, as pubs and bars around the world are giving women a distress word to say if they need help during a date in which they feel threatened, "unsafe" or "weird".
Restaurants and bars are putting up signs in women's toilets with information on how to get help from staff if they need assistance.
A sign in a Hooters bar in South Africa was posted on Facebook by Renaldo Guows, which was shared over 60,000 times, according to the Mirror.
"Is your Tinder or Plenty of Fish date not who they said they were on their profile?" the sign reads.
"Do you feel unsafe, or even just a little bit weird? We're here to help. Just go to the bar and order an angel shot."
A shot ordered neat will signal to the bartender that you want to be escorted to your car.
Drinks ordered with ice alerts bar staff to call a taxi using Uber or Lyft.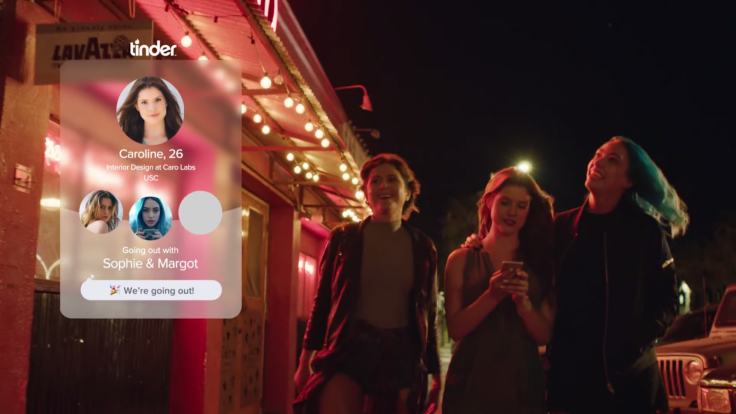 For emergencies, asking for lime informs the person serving to call the police.
"We'll handle things discreetly, and without a lot of fuss. (We've been there and we want you to know that you're in good hands."
In Britain, similar signs have sprung up for women on Tinder dates gone bad. The Brickyard in St Albans tells their female patrons to ask for 'Jennifer' or 'Rachel' at the bar if they need assistance and to call a cab for a speedy exit.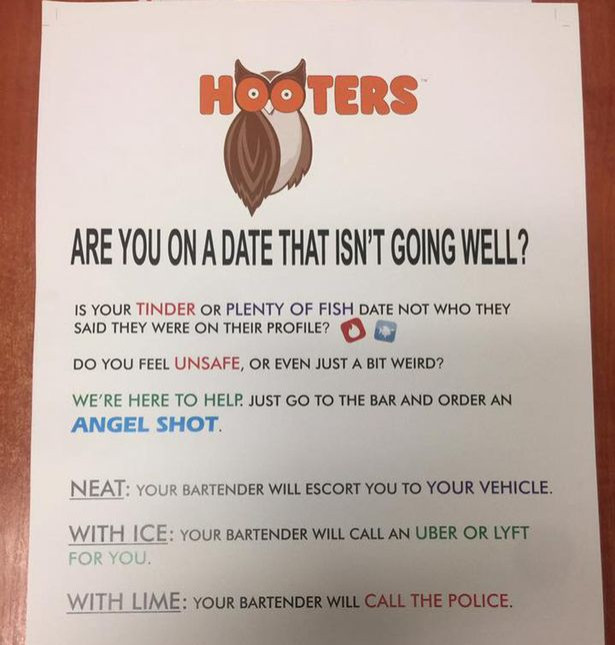 "A sign that was designed purely for the safety of our female customers has caught the eyes of thousands (all genders!) and you have all touched our hearts with your support, so thank you for this," said staff from The Brickyard in a Metro report.
"In all honesty, we had no idea our sign would attract this level of attention but in light of the extent of the feedback received, we have plans in place already to launch a similar safety campaign for men."