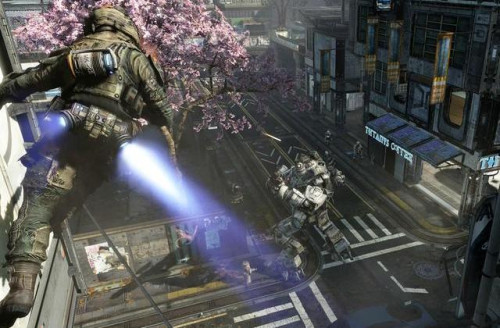 Update: Respawn Entertainment have responded to yesterday's confusion over EA potentially opening up the shooter for a public alpha or beta test.
Original Story: Excited to play Titanfall? Well you may get the chance sooner than expected, with EA apparently opening up registrations for pre-release testing of Respawn Entertainment's highly-anticipated multiplayer shooter.
A number of NeoGAF members reported earlier today that they had received invites from publisher EA to test the game in its alpha form.
The emails link to a registration site for Xbox One users to declare their interest in testing the game ahead of its planned 11 March release.
However there has been some confusion over the matter with neither EA nor developers Respawn announcing any sort of public testing period.
It also seems unlikely that the game would be at the alpha stage of development so close to its release.
Xbox Support's Twitter account told one gamer to contact EA regarding the matter. Meanwhile the game's official Twitter account has remained tight-lipped.
Titanfall pits free-running soldiers against enormous mech suits called Titans, and will also be released on PC and Xbox 360.