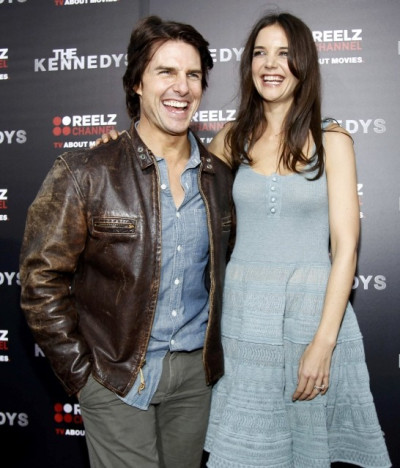 Ever since Scientology was cited as the main reason for the divorce of Tom Cruise and Katie Holmes, the most controversial religion of the 20th century is thought to have complicated marital matters.
The "irreconcilable differences" of Tom Cruise and Katie Holmes, who married in November 2006, are said to be related to their six-year -old daughter Suri Cruise's religion choices.
Katie Holmes has filed for divorce from Cruise to keep their Suri Cruise away from Scientology, a spiritual belief that human is an immortal alien called thetan, which is trapped in a physical body on earth.
Cruise, a staunch follower of Scientology, has been reportedly arguing that Scientology should be an important part of Suri's life at her age, while Holmes, who embraced Scientology soon after she started dating Cruise in 2005, did not want him to control religion-related matters in the family.
Cruise's first wife, actress Mimi Rogers, was believed to have introduced him to Scientology in the 1990s. Cruise, an advocate for the Church of Scientology, has been known for being outspoken and giving controversial statements on psychiatry.
Dr Alvin Foo, the only known Scientologist in Singapore, said on Tuesday that Tom Cruise should not have imposed his spiritual beliefs on his family.
"If I had met Tom Cruise, I would have told him to separate Scientology from his family," he told My Paper, a local daily.
There are actors who have admitted that Scientology ruined their marriage. US actress Carmen Llywelyn, who was married to actor Jason Lee from 1995 to 2001, said that their marriage ended due to Lee's involvement with Scientology.
However, there are other Scientologist celebrity couples, who have married only once, never divorced and have been married for years. John Travolta, who has been a follower of Scientology since 1975, is married to actress Kelly Preston for over 20 years. However, Travolta said in 2009 that they regularly attend counselling to help their marriage.
As Tom Cruise and Katie Holmes are to go through a custody battle for Suri, here is a slideshow presenting famous US Scientologist celebrities who are divorced and highlighting the fact if, or not, they got divorced after converting to Scientology.