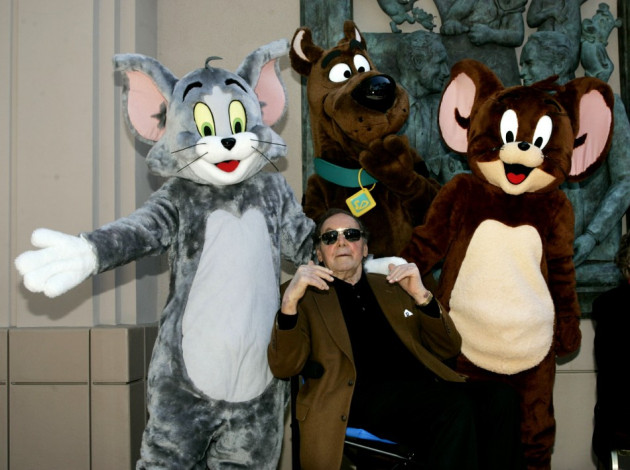 The iconic Tom and Jerry, one of the most popular cartoon double acts in the world, are set to return to our screens after a 46-year absence - with a galaxy of Hollywood celebs as the supporting cast.
"The idea is to honour the old cartoon, so the core of the new Tom and Jerry will still be a cat and mouse trying to beat the stuffing out of each other," Jay Bastian, vice president of Warner Bros, said.
"In the new version, there's a lot of slapping characters in the face with frying pans and all the other harmless antics that made the original series so popular.
"There will certainly be familiar scenes where Tom pops Jerry in his mouth before spitting him out but, for the most part, younger viewers will perceive them as they've always been: fellow creatures who just get on each other's nerves."
The show is slated to hit British TV screens by Christmas and the two central characters will be silent; reports suggest several fans were upset when the characters were given voices in Tom and Jerry: The movie, released in 1992.
The classic Tom and Jerry cartoon, created by Animation pioneers William Hanna and Joseph Barbera, created history when Jerry danced with actor Gene Kelly in the 1945 film, Anchors Aweigh.
In the coming series, Jason Alexander, the star of Seinfeld, will be the voice of Tom's owner - while Simon Helberg, from the sitcom The Big Bang Theory, will play Jerry's friend.