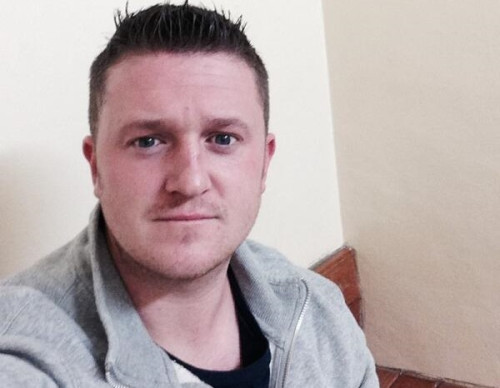 EDL founder Tommy Robinson has been jailed for 18 months for mortgage fraud.
Robinson – real named Stephen Yaxley-Lennon - defrauded £160,000 over a period of six months.
He was sentenced at St Albans Crown Court after admitting two counts of conspiring with others to obtain a mortgage by misrepresentation, last November.
Father of three Robinson posted a 'selfie' of himself apparently within the court precincts for his sentencing.
Robsinson's QC Charles Sherrard said the anti-Islam activist had spent the whole period of a previous prison term for passport offences in solitary confinement because of potential threats to his safety from angry Muslim prisoners.
Robinsoncould also be in danger while in jail from violence by English Defence League supporters who despise him for quitting the group last, his lawyer told the court.
Sherrard said: "Even in solitary he was regarded as being in danger.
"He has alienated another large part of the community who saw him as their leader."
Before appearing in court, Robsinson – a prolific Twitter user, posted images of what he called a "last meal," comprising chicken and chips.
He also tweeted "this is a complete stitch up" – a likely reference to proceedings against him.
An order banning the naming of St Alban's Crown Court was lifted.