Tomorrowland star George Clooney again apologises for Batman & Robin, impersonates director Joel Schumacher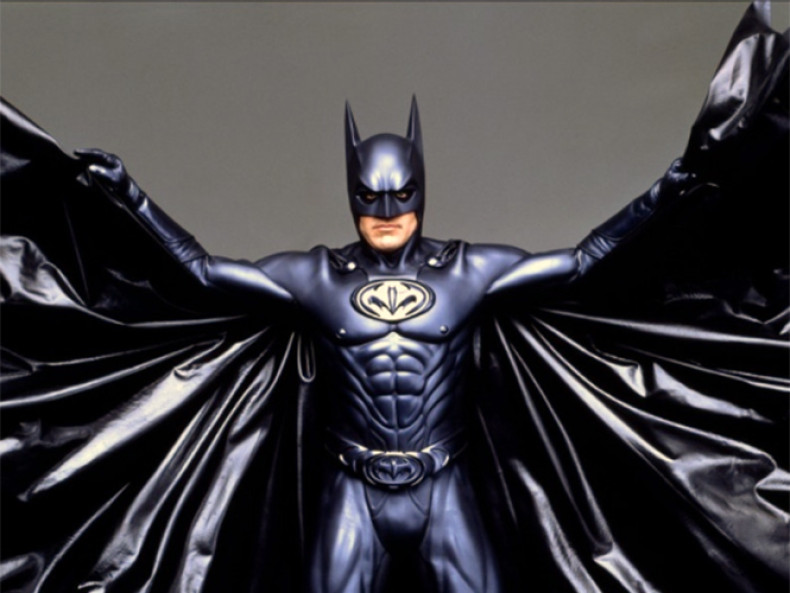 It looks like George Clooney can never get over the colossal mistake he made by starring in the 1997 flop, Batman & Robin.
On The Graham Norton Show, while promoting Disney's Tomorrowland, the actor reminisced about his New York Comic Con trip last year where the film's first footage was shown and he ended up talking about his own foray into a comic book movie - Batman & Robin.
"I did Batman & Robin...which was a disaster. Other than that, there's never been a reason for me to go to Comic Con." Norton then mentioned that Clooney had apologised to the crowd for the [director] Joel Schumacher Bat-debacle and Clooney replied that he always apologises for the film.
"Let me just say that I actually thought I destroyed the franchise, you know, until they brought it back and changed it...I thought at the time, this was going to be a good career move. Um, it wasn't."
Clooney also did a hilarious impersonation of director Joel Schumacher, his tight and uncomfortable Batsuit and quipped about spending part of his honeymoon at the NYCC. Check out the video below:
Meanwhile, Clooney's big Disney extravaganza – Tomorrowland, which released on 22 May in the US – is being panned by critics. Directed by Brad Bird, the sci-fi adventure flick also stars Hugh Laurie, Britt Robertson, Raffey Cassidy, Thomas Robinson, Tim McGraw, Kathryn Hahn and Keegan-Michael Key.