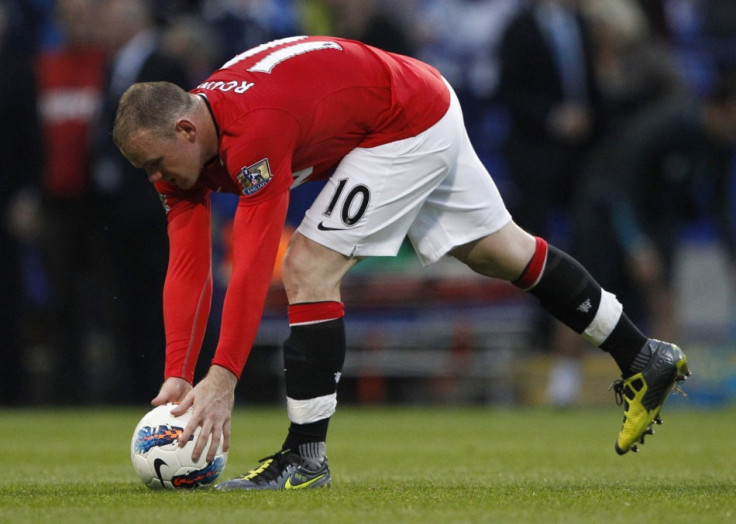 Tony Cascarino believes Wayne Rooney's best form for Manchester United is currently being stifled by the deeper lying role Sir Alex Ferguson has asked him to play this season.
Cascarino suggests Rooney has played in a withdrawn position since Manchester United lost 6-1 to their bitter Premier League rivals Manchester City, but the former Republic of Ireland international believes it is to the detriment of the 26-year-old's goal-getting prowess.
Rooney began the season in imperious goal scoring form as Manchester United began the defence of their Premier League title in impressive fashion, however in the aftermath of the chastening derby defeat; Ferguson reiterated the need to tighten things up at the back.
The Manchester United striker has played a number of matches in central midfield and although he was back in a more familiar role at the weekend, Cascarino intimates he is still being asked to supplement Ferguson's midfield.
"Wayne Rooney has scored only one goal since Manchester United's 6-1 derby drubbing." Cascarino told The Times.
"United are playing a different system and Rooney is being forced to go deep to protect the defence.
"United may not take another beating like the one handed out by Manchester City, but they won't see the best of Rooney."
Despite being asked to play in central midfield at times this season, Rooney feels the experience has actually been a healthy one for his development.
"The manager has asked me to play in there a few times up to now this season and I am happy to take the role on if he thinks that is a benefit for the team." Rooney told The Sun. "To be honest, I feel playing there has been good for me as a player, as part of my development.
"I feel I have learnt a lot from it and I am confident that if I ever was to make the change to an out-and-out midfielder, I could cope with the role.
"I like the fact that you are constantly involved and get more touches on the ball and are able to spray passes around. But first and foremost I am a striker, I have played there all my career and ideally that's where I want to play."