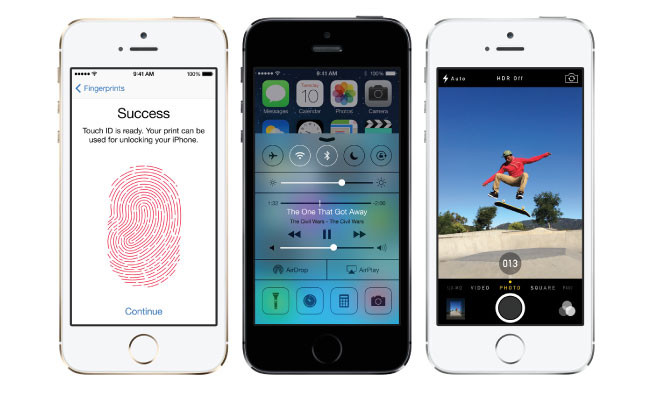 In our bi-weekly analysis on the best apps for iPhone, IBTimes UK lists out 10 of the new apps and games, which have been released in the last two weeks.
Fitbay (Free)
Looking for an app that helps you find clothes that fit your shape and size. Your search ends here; Fitbay does just that. Get inspiration and advice in a personalised network of shoppers who share your exact body and style, thanks to accurate body matches.
Hitch (Free, iPhone)
There are always new dating apps rolling into the app market and Hitch is the latest one to arrive on iOS. The app is based on Facebook and encourages people to match their friends up. Once the matchmaking is complete, users can choose to chat anonymously or reveal their identities before deciding whether or not to meet up.
Democracy 3 (£6.99, iPad)
Democracy 3 is for those of you who fancy running a country from the comfort of an iPad. You will have to deal with factors like crime, unemployment, national debt, terrorism, climate change and much more. The game can keep you hooked on it for hours, if not days.
King of the Course (Free)
Instead of serving up a full simulation of the sport, this game puts users through a series of quick-hit challenges such as hitting a bullseye, or skipping a ball across water. It has a few real-life courses apart from useful tips from pros.
Broken Age ($9.99, iPad)
A throwback point-and-click adventure that offers an amazing experience on the iPad. The game puts players through the intertwined tales of two teens: one, a boy who has grown up in a space station, and the other, a girl who is set to be sacrificed by her villagers.
Adventure Time: These Lumps (Free)
A game that is a must-try if you are a fan of the Cartoon Network show. It happens to be fun, silly and requires very little thought or effort. A good choice if you are killing time on the tube.
Unread For iPad (£2.99, iPad)
Yet another reading app for the iPad, Unread For iPad offers full-screen reading, clean design, a persistent web browser and detailed accessibility features. For those of you who are looking for something that is elegant and quick, this should be a solid option.
Flick Soccer Brazil (Free, iPhone)
Since it is World Cup season, developers have launched a flurry of football related apps and games to cash in on the tournament. The game is simple and requires you to flick balls past the goalkeeper or at the crossbar over several modes.
GIFwrapped (Free)
What is a smartphone without a GIF making app? While there are dozens to pick from, we suggest that you try this one. It helps you quickly find GIFS to share with friends and also has DropBox sync functionality.
Disney Karaoke: Frozen ($7.99)
This iOS app lets you sing and record yourself singing over the melodies of your favorite Disney tunes from the movie Frozen. It includes nine songs and music videos (composed of clips from the movie), with the song's lyrics displayed on the screen so that you can sing along.