Top 5 Netflix recommendations: Daredevil, Hotel Transylvania, The Fall and more
Daredevil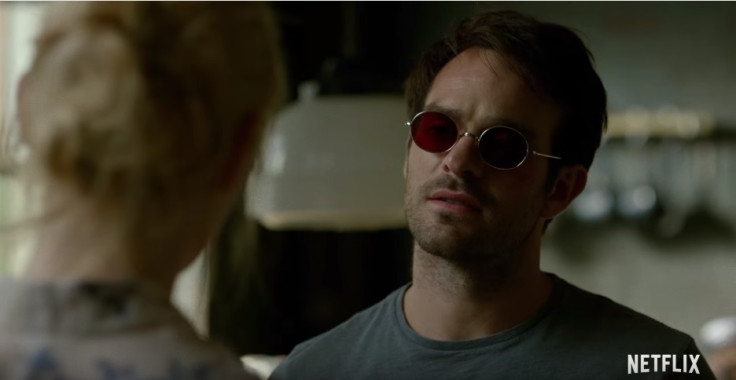 When Daredevil's first season debuted on Netflix back in April 2015, it was evident that Marvel was trying to redeem itself after Fox's film flop featuring the same characters. Luckily for them, Netflix's reboot of Matt Murdock is daringly dark and impressive in comparison and is more than worth a watch, particularly as the hotly-anticipated season two was uploaded in its entirety today (18 March).
Set in a ruined New York after the events in Avengers Assemble, the story in season one revolves around Murdock, a lawyer whose blindness has led him to possess superhuman strengths in all of his remaining senses. With an ever-growing desire to make his city a better place, he begins fighting underground criminals under the guise of superhero Daredevil using his knowledge of the law to help him along the way.
The series looks realistic with hardly any special effects used, concentrating heavily on a martial arts style when it comes to the fight scenes. Its pseudo-realism is perfectly executed and creates a balance between believable crime and exciting moments of comic book wonder. It is wham, bam, punch kind of stuff but strictly for adults and it works incredibly well. Expect to see the exciting introduction of comic book characters The Punisher and Elektra in the second season.
Watch this if you enjoyed: Gotham, Avengers Assemble, Jessica Jones, Ray Donovan, Agent Carter, Arrow and Sin City.
Available on Netflix UK and US.
The Fall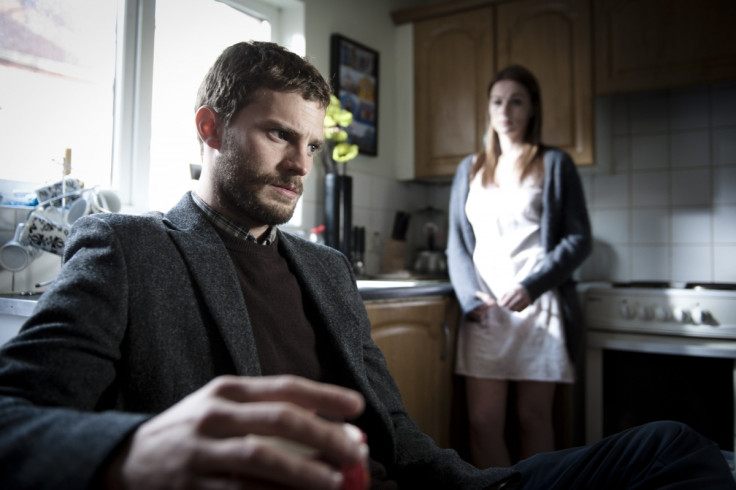 Metropolitan Police Superintendent Stella Gibson (Gillian Anderson), a senior investigating officer tasked with reviewing investigations, is seconded to the Police Service of Northern Ireland in order to assess the progress of a murder investigation which has taken more than 28 days to come to any sort of conclusion. When it becomes apparent a serial killer is on the loose, local detectives must work with Gibson to find and capture Paul Spector (Jamie Dornan), who is attacking young professional women in the city of Belfast.
As time passes Gibson's team work tirelessly to build a case, but they are met with complications both inside and outside the service. Simultaneously, Paul builds a relationship with his children's babysitter, Katie, with somewhat complicated results. As Gibson gets dangerously closer and closer to identifying the killer, it might just be Spector's professional, and not his personal, decisions that cause him to face a fate he did not expect.
Watch this if you enjoyed: Broadchurch, The Killing, Happy Valley, Luther, River, Bloodline, New Tricks and Prime Suspect.
Available on Netflix US.
Hotel Transylvania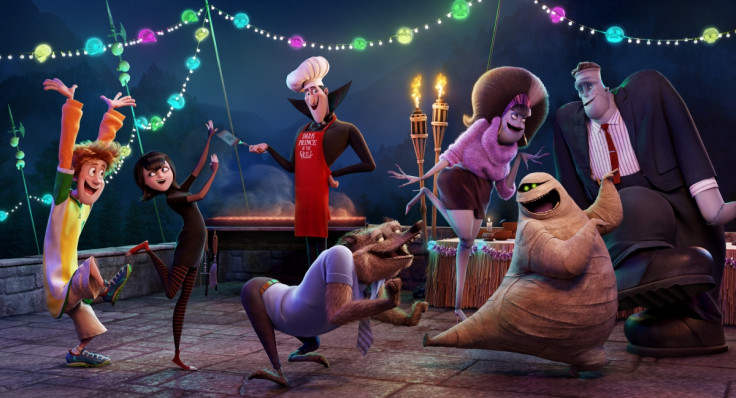 When monsters want to get away from it all, they go to Count Dracula's (Adam Sandler) Hotel Transylvania, a lavish resort where they can be themselves without humans to bother them. On one special weekend, Dracula invites creatures like the Invisible Man (David Spade), an ancient Mummy (CeeLo Green) and others to celebrate the 118th birthday of his daughter, Mavis (Selena Gomez). However, an unforeseen complication unfolds when an ordinary human (Andy Samberg) unwittingly crashes the party and unexpectedly falls in love with Mavis.
Famous monsters such as Frank the frankenstein (voiced by Kevin James), Wayne and Wanda Werewolf (Steve Buscemi and Molly Shannon) also crop up in the family-friendly movie, having come to stay at the hotel which is completely human-free and therefore safe for all monsters whenever they want to unwind.
Watch this if you enjoyed: The Croods, Despicable Me, Monsters Inc, Home, Cloudy With A Chance Of Meatballs, Frankenweenie,
Available on Netflix UK.
Captain America: The Winter Soldier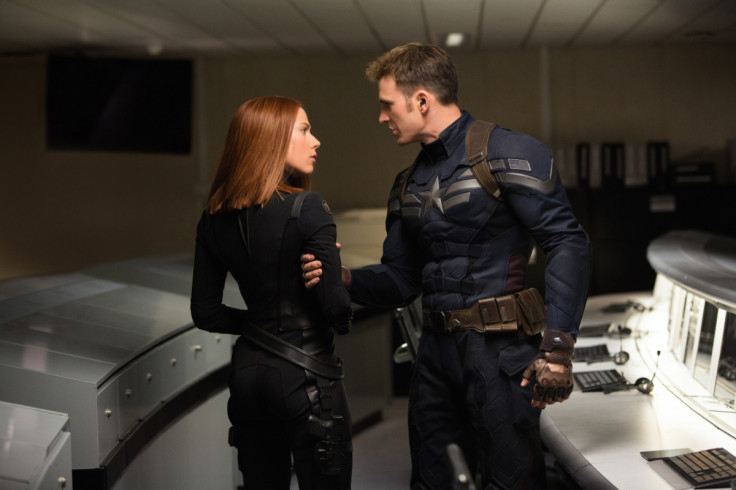 Chronologically following on from where Avengers Assemble (and Iron Man 3 and then Thor: The Dark World) left off, Captain America (Chris Evans) is now working for S.H.I.E.L.D. to keep all things ticking nicely along in New York City. Still struggling to find his place in the modern world, an attack on a colleague throws Cap into a web of intrigue and he soon learns the whole world is at risk.
Joining forces with Black Widow (Scarlett Johansson) and a new ally, the Falcon (Anthony Mackie), Cap struggles to expose an ever-widening conspiracy, but he and his team unexpectedly come up against a formidable enemy that Cap shares a personal connection with.
After watching the latest Captain America instalment, just a small part of the much larger Avengers universe, it seems relevant that Cap is (by a fair few years) the oldest of all the characters. This is a grown-up superhero movie, with absolutely no gimmicks. Now, that doesn't sound like a Marvel combination does it? But with these characters, it's evident there's no other way it could be done and it is executed brilliantly.
Also, the previous instalment has to be watched before seeing the sequel Captain America: Civil War in April...
Watch this if you enjoyed: Avengers: Age Of Ultron, Captain America: The First Avenger, Agents Of S.H.I.E.L.D, Ant-Man and Iron Man 3.
Available on Netflix UK.
Happy Valley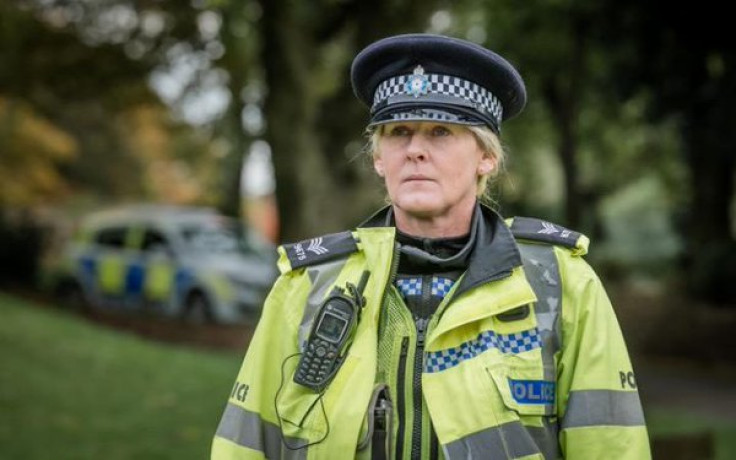 Having just concluded in the UK, the second season of BBC One crime drama Happy Valley has been added to Netflix US this month and we highly recommend that you check it out. It stars British actress Sarah Lancashire as she portrays Catherine Cawood, a strong-willed police sergeant in West Yorkshire, still coming to terms with her daughter Rebecca's suicide. Just as she seems to be getting back on top of her life, she spots Tommy Lee Royce (Grantchester's James Norton) standing on a street corner in her town; a man she believes is responsible for the brutal rape that impregnated and drove her daughter to suicide.
Catherine soon becomes obsessed with finding Royce, unaware that he is involved in the kidnapping of Ann Gallagher (Charlie Murphy), a plot instigated by Kevin Weatherill (Steve Pemberton) and orchestrated by Ashley Cowgill (Joe Armstrong). Things quickly take a dark turn as the abductors scramble to keep the kidnapping secret, although Catherine is onto them the whole way through.
The second season follows on directly from events of the first, delving even deeper into all of the character's relationships with one another, demonstrating an even more complicated web of crime and emotion, with as equally as devastating results.
Watch this if you enjoyed: Whitechapel, Line Of Duty, Broadchurch, Scott & Bailey, Grantchester, The Missing, The Night Manager and Luther.
Available on Netflix US.
For more entertainment news follow A-List on Twitter @Alistinsider
© Copyright IBTimes 2023. All rights reserved.