Top 5 Netflix recommendations: Dope, Bates Motel, Hannibal Buress: Animal Furnace and more
Dope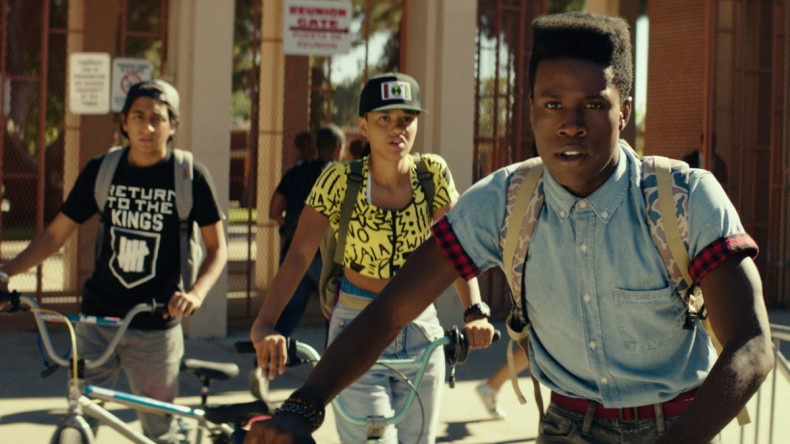 Directed by Rick Famuyiwa (Our Family Wedding), this comedy drama is a coming-of-age story for the post hip hop generation aka the 1990s. Malcolm Adekanbi (Shameik Moore) is a bit of a geek, carefully navigating life in The Bottoms, a tough neighbourhood in Inglewood, California.
The area is rife with gangsters and drugs dealers, but Malcolm ignores all that and attempts to successfully juggle his senior year of college applications, interviews and SAT (Scholastic Aptitude Test) so he can fulfil his dream of attending Harvard.
However, a random invitation to a big underground party leads Malcolm and his friends Diggy (Kiersey Clemons) and Jib (The Grand Budapest Hotel's Tony Revolori) to a gritty adventure filed with offbeat characters and particularly bad choices. If Malcolm can persevere, he could go from being a geek to being dope to ultimately being himself.
Watch this if you enjoyed: Me And Earl And The Dying Girl, Straight Outta Compton, Southpaw, Paper Towns, Trainwreck, Dear White People, Boyhood and Fruitvale Station.
Available on Netflix US.
Bates Motel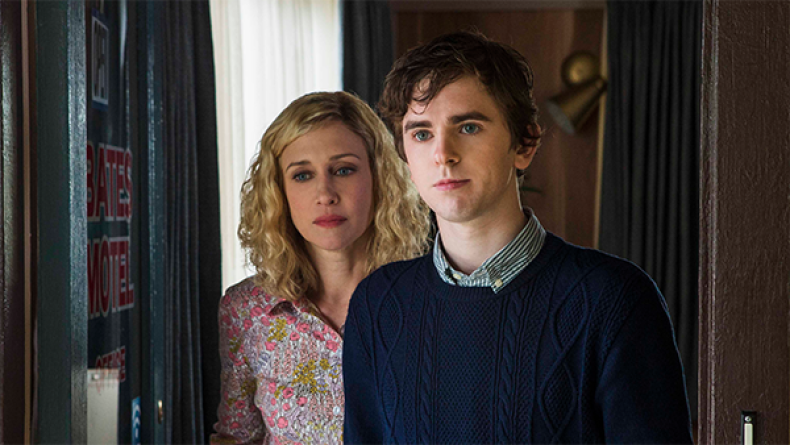 Freddie Highmore plays a teenage Norman Bates, the infamous fictional murderer best known for dressing up as his mother in order to off random ladies in Hitchcok's 1960 film Psycho. Luckily however, Bates Motel isn't quite as gruesome as that! It depicts Norman's beginnings in life and explores his messed-up, co-dependent relationship with his manipulative mother, Norma (Vera Farmiga), giving some insight into why he grew up to be a psycho.
Undoubtedly, Farmiga steals the show. Her portrayal of a single mother trying to keep it all together and her family safe while so obviously falling apart on the inside is intriguing to watch. Norma, though, isn't such an innocent woman with all good intentions; she's also selfish, over-dramatic and verbally abusive towards Norman, coercing her son into doing whatever she pleases.
Norman's problems are much more sub-surface, which makes him a lot more unpredictable and often creepy. He acts as almost the antithesis of Norma. As she expels her angst outwards, Norman soaks up her pain like a sponge without ever telling of this burden, knowing all too well that it will have dangerous consequences later on.
Watch this if you enjoyed: Penny Dreadful, American Horror Story, Psycho, Hannibal, Dexter, Hemlock Grove, The Returned
Available on Netflix US.
Legally Blonde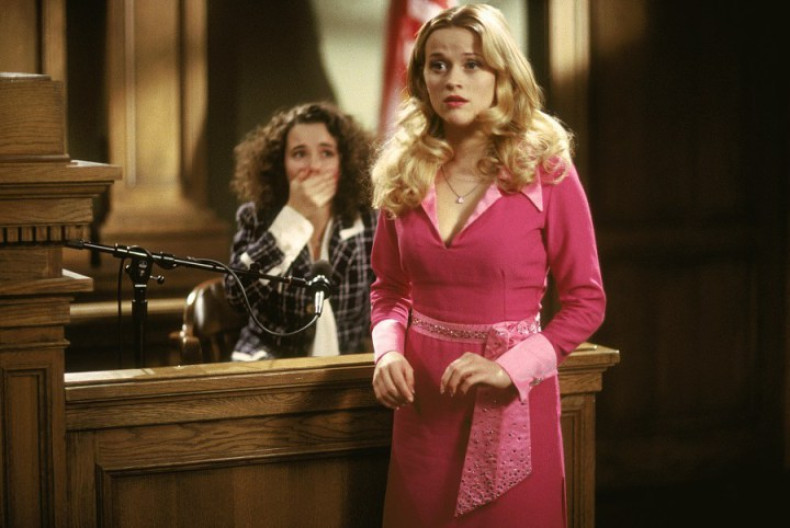 Elle Woods (Reese Witherspoon) has it all. She's the president of her sorority, a Hawaiian Tropic girl, Miss June in her campus calendar, and, arguably her biggest triumph so far in life, a natural blonde. She's dating the hottest and most popular fraternity boy on campus and wants nothing more than to marry him and become Mrs Warner Huntington III – setting herself on the path she'd always envisaged for herself. But there's just one thing stopping Warner (Matthew Davis) from popping the question: Elle is just too blonde.
Growing up across the street from Aaron Spelling might mean something in Los Angeles, but not to Warner's East Coast blue-blood family who pride themselves on their thorough educations and brilliant minds. So, when Warner packs up for Harvard Law and reunites with an old sweetheart from prep school, Elle rallies her resources and gets into Harvard, determined to win him back. But law school is a far cry from the comforts of her poolside and the mall. Elle must wage the battle of her life, for her guy, for herself and for all the blondes who suffer endless indignities everyday.
Watch this if you enjoyed: Miss Congeniality, 13 Going On 30, Clueless, 10 Things I Hate About You, Mean Girls, The Devil Wears Prada and Sweet Home Alabama.
Available on Netflix UK.
Hannibal Buress: Animal Furnace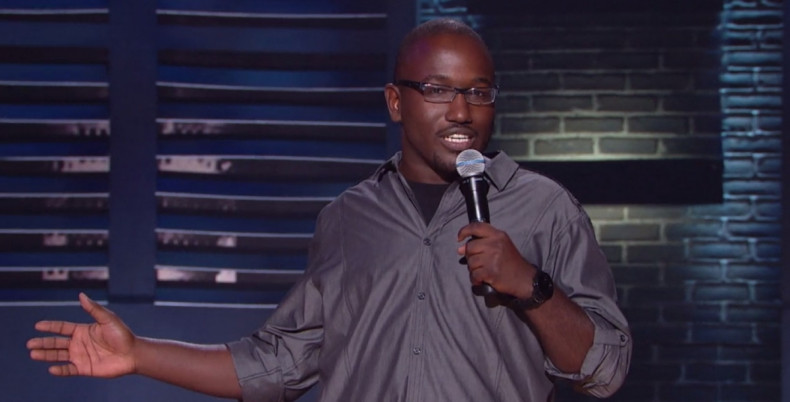 A former comic who used to do gigs in basement bars in New York City and Chicago and writer for shows such as Saturday Night Live and 30 Rock, Hannibal Buress takes to the stage once more in his own two-hour stand-up comedy special Hannibal Buress: Animal Furnace.
Buress lays on the easy charm early, with an opening shot at the venue's security, taking it into a story about his early travels with a band dropping some solid material about "assed-out microphones," and how much a garbage can limits your peripheral vision (about 100% apparently). It's silly but it's hilarious, and sets the tone throughout the special.
He draws constant reference to his up-and-comings as a notable name in comedy, talking about his history on SNL, in particular a situation where he was able to write a sketch for Megan Fox. He also details how hipsters with handlebar moustaches offend him and judges old racist men by their level of apple juice acceptance. It's a bit weird but lines like these combined with recognisably hilarious observations of the world around him result in an undeniably funny special.
Watch this if you enjoyed: Hannibal Buress Live from Chicago, Chelsea Handler: Uganda Be Kidding Me, John Mulaney: New in Town, Aziz Ansari: Buried Alive and Pete Holmes: Nice Try, The Devil!
Available on Netflix UK and US.
Cobain: Montage Of Heck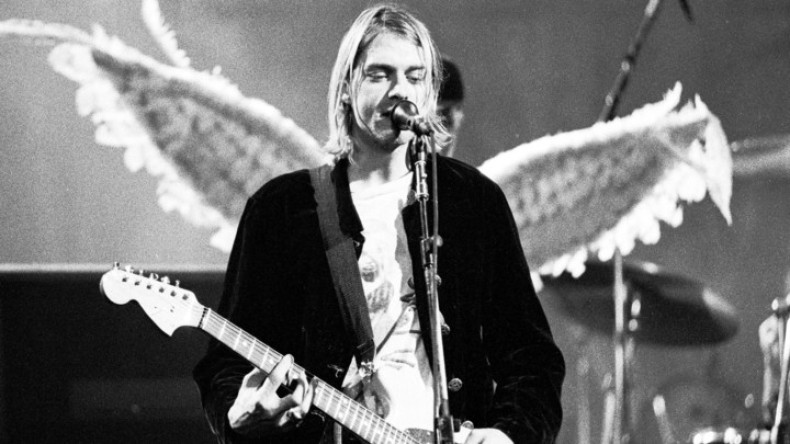 If you feel like watching a documentary over the weekend, be sure to check out Kurt Cobain: Montage Of Heck, named after a compilation cassette that the late legendary Nirvana frontman made back in 1988. The collage was made up of sounds from Cobain's record collection and manipulated recordings from the radio, as well as snippets of Nirvana songs.
The film however, which premiered at Sundance Film Festival in Utah in January 2015, includes footage from various Nirvana performances and unheard songs, as well as unreleased home movies, recordings, artwork, photography, journals, demos and songbooks, and is the first documentary made about the iconic musician that had the co-operation of his family.
Director Brett Morgen and his team were given access to the entirety of Cobain's personal and family archives, while Cobain's daughter Frances Bean, whom he had with Courtney Love, acted as executive producer.
Watch this if you enjoyed: Soaked In Bleach, Amy, Kurt & Courtney, Citizenfour and What Happened, Miss Simone?
Available on Netflix UK.
For more entertainment news follow A-List on Twitter @Alistinsider