Fresh off the back of her Oscar nomination after having worked with Quentin Tarantino, Jennifer Jason Leigh is reportedly being sought after to star in upcoming sci-fi adaptation Annihilation alongside lead Natalie Portman. The project will mark screenwriter Alex Garland's second time as a director, following on from his work on critically-acclaimed thriller Ex Machina – which he also wrote– in 2015.
Allegedly, other famous names such as Frances McDormand, Julianne Moore and Tilda Swinton were being considered for the fourth and final main role of the movie, but The Wrap now reports that an offer has actually gone out to Leigh to fill the slot. It's unsurprising that Garland wants to land her given the buzz surrounding her career at the moment.
According to the same publication, as well as Portman, Leigh would join existing cast members Tessa Thompson (Creed) and Gina Rodriguez (Jane The Virgin) for the film, which is gearing up to be an all-female ensemble. The movie will be based on the novel by the same name written by author Jeff VanderMeer, which follows a group of women including an anthropologist, a surveyor, a psychologist, and a biologist, and is likely to be written by Garland himself.
Not only is he not a stranger to slightly unsettling stories, having written screenplays to films such as Sunshine and 28 Days Later, but he also seems a good choice when it comes to adapting novels seeing as he has written some himself in the past, including The Coma and The Beach.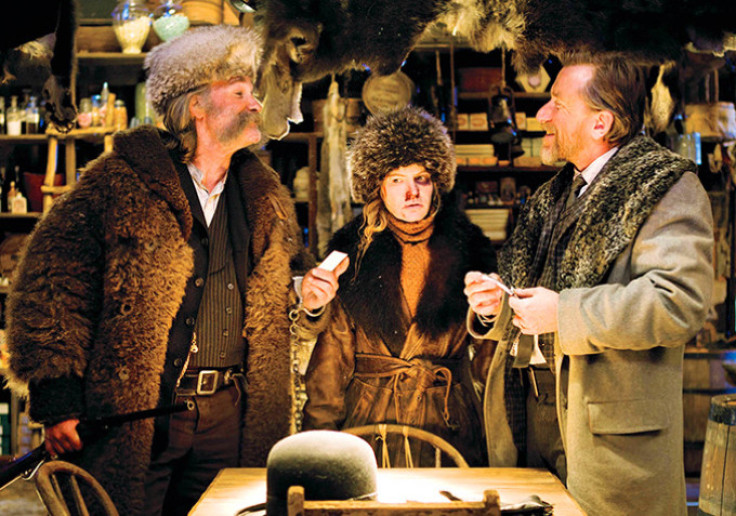 The story follows the expedition of these four professionals as they sent to the mysterious Area X, a portion of land in the US that has been secretly quarantined due to abnormal activity. This particular team make up the 12th expedition sent into Area X on behalf of the mysterious Southern Reach organisation but their efforts might just turn out to be perilous given the area's track record. The second expedition ended in mass suicide, the third in a hail of gunfire as the members turned on one another, and the eleventh expedition returned as shells of their former selves, all dying of cancer shortly after returning home.
While Leigh has not yet officially signed a deal, sources have suggested that she's eager to join the female-centric project after working with an all-male cast in Tarantino's The Hateful Eight.
For more entertainment news follow A-List on Twitter @Alistinsider