Top 5 Netflix recommendations: Kung Fu Panda, Only Fools And Horses and more
Only Fools And Horses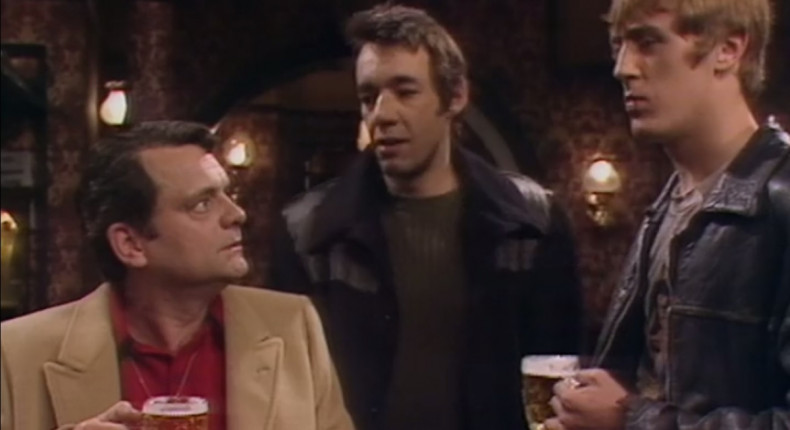 While there were actually nine seasons of the hugely-popular British sitcom Only Fools And Horses that aired between 1981 and 2003, Netflix are now host to the show's first three seasons, which is surely better than nothing, right? Starring David Jason, Nicholas Lyndhurst and The Vicar Of Dibley's Roger Lloyd Pack, the comedy earned itself something of a cult following since it premiered in the early 1980s and is certainly still worth watching.
The classic comedy follows hapless yet streetwise brothers, Derek 'Del Boy' and Rodney Trotter as they attempt to sell dodgy (and often stolen) goods around Peckham in London using their three-wheeler van. Their long term goal? To become millionaires living the 'cushty' lifestyle all thanks to their entrepreneurial business ventures... eventually.
Juggling their career, the men get into all kinds of mishaps and adventures a long the way, finding love, getting into trouble and occasionally, having some fun too. Oh, and they have to look after their 'Grandad' and later their war veteran 'Uncle Albert' while getting up to no good too!
Watch this if you enjoyed: Fawlty Towers, The Vicar Of Dibley, Black Adder, Father Ted, The Inbetweeners, Red Dwarf, The Office and The Green Green Grass.
Available on Netflix UK.
Hush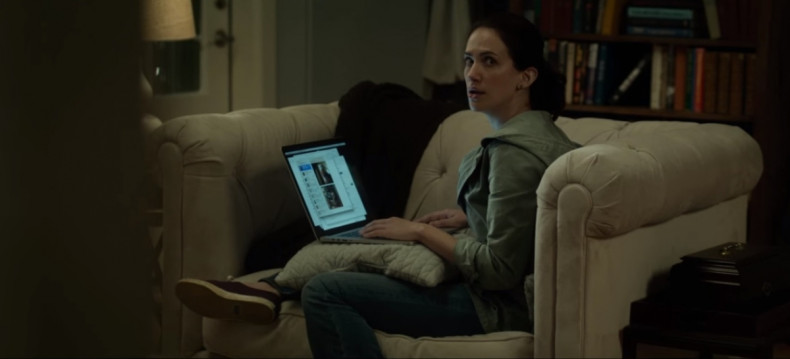 Presenting a new take on the typical home invasion horror, Hush sees a young deaf woman fall prey to a threatening intruder rather than the the usual family or babysitter.
Maddie Young is a reclusive author, who lost her hearing after overcoming bacterial meningitis in her early teens. She lives inside a small cottage in the woods and independently survives off the money from her books. When she becomes the subject of a masked, violent killer one night however, she can't hear him coming... or that he murdered her only neighbour who could potentially help her. Soon, Maddie finds herself using all of her other senses in order to get through this cat-and-mouse situation she's found herself and survive the night.
Subtle and not more obsessed with gore than pure jumps and scares, director and writer Mike Flanagan (Oculus) manages to build tension slowly, leaving you on the edge of our seat throughout... and looking over your shoulder when you go upstairs to bed too.
Watch this if you enjoyed: The Invitation, The Boy, Creep, When A Stranger Calls, Oculus, The Strangers, Intruders and Trespass.
Available on Netflix UK.
Begin Again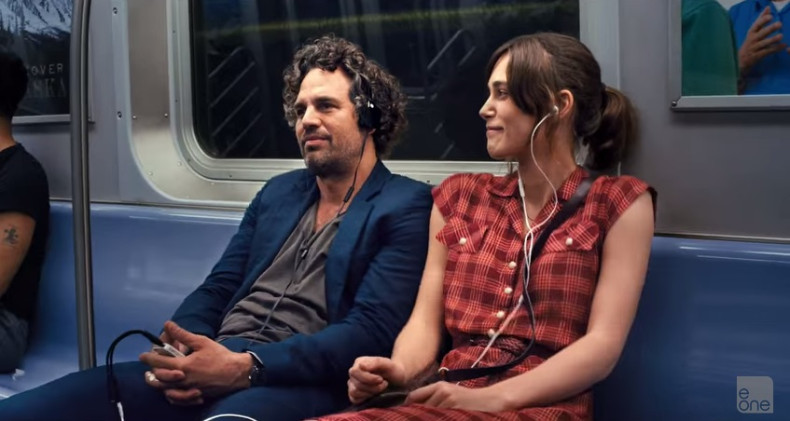 Mark Ruffalo and Keira Knightley play a shamed record label executive and an aspiring singer-songwriter respectively, whose chance encounter in a bar one night leads them to embark on a ambitious and exciting new music venture that promises success for both of them.
Many will read the description or see a still from the movie and instantly believe that Begin Again is just your run-of-the-mill, cheesy, romantic comedy but you would undoubtedly be wrong in this instance. While it is light in places, it certainly makes you laugh and can't help but make you feel good at times. It has a reality to it in its presentation of its characters that is very endearing and great to watch.
Knightley's Gretta is certainly not the sweet Zooey Deschanel-type character that sings sweetly down the microphone, nor is Ruffalo's Dan the handsome and charismatic saviour that she's been waiting for. Both characters are flawed and unabashedly themselves and what's pretty satisfying is that they don't even necessarily 'fix' each other throughout the film – but they might just make each other a little better throughout their musical journey together and that's good enough.
Watch this if you enjoyed: Chef, Music And Lyrics, What If, Once, This Is Where I Leave You, The Skeleton Twins and The Kids Are All Right.
Available on Netflix US.
Kung Fu Panda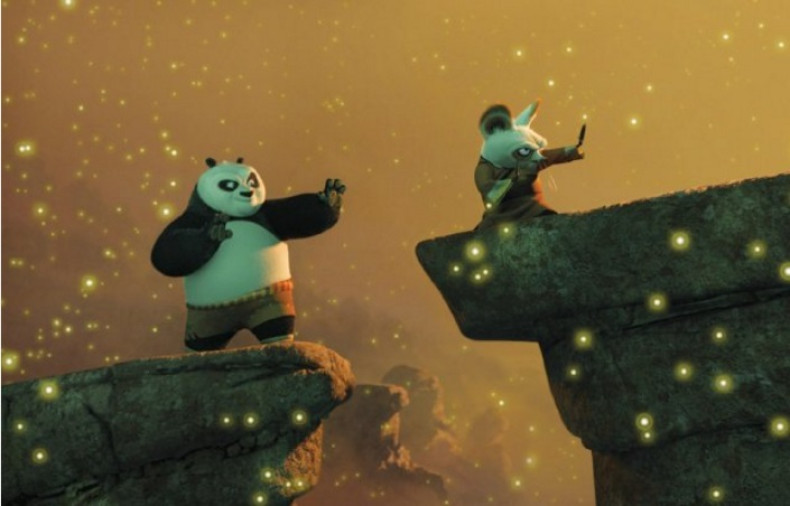 One of DreamWorks' most popular franchises, the first instalment in the Kung Fu Panda series is now available on Netflix UK (as is the second one but we can't get too carried with all things martial arts, but then it is a Bank Holiday weekend...).
The truly stunning and hilarious animation sees comedic actor Jack Black lend his voice to Po, a panda raised by a goose who has never felt like he's really fit in anywhere. Having had a life long passion for kung fu and an admiration for the legendary Furious Five, a group of animals who protect his valley from harm, one day, Po tries his best to watch their celebration and see their skills in person.
On doing so however, he accidentally disrupts the service and gets chosen as the new Dragon Warrior, a kung fu master who will enable the Furious Five to take down the vengeful and treacherous snow leopard Tai Lung, who has come out of hiding to destroy the valley. Will Po step up to the challenge and face his star-crossed destiny or is he just cut to work in his father's famous noodle shop?
Other A-Listers including in the voice cast include David Cross, Lucy Liu, Seth Rogen, Jackie Chan, Ian McShane and Dustin Hoffman as Master Shifu.
Watch this if you enjoyed: Madagascar, How To Train Your Dragon, Monsters vs. Aliens, Shrek, The Croods, Shark Tale, Megamind and Bee Movie.
Available on Netflix UK.
Red Dragon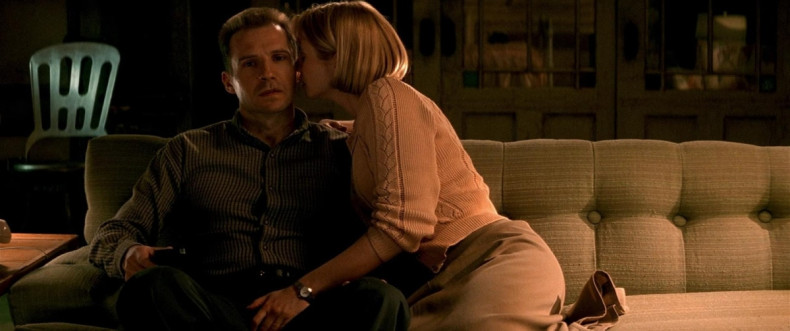 Based entirely on Thomas Harris' 1981 novel, the first in his iconic Hannibal Lecter trilogy that went on to inspire many movies, Red Dragon is centred around FBI criminal profiler Will Graham (Edward Norton) who is desperately trying to hunt down a serial killer nicknamed The Tooth Fairy, who murders entire families in their homes, seemingly at random, every time there is a full moon.
With the encouragement of his superior Special Agent Jack Crawford, Graham reluctantly enlists the help of incarcerated cannibal Hannibal (Anthony Hopkins), whom he helped to put away three years earlier.
As the two awkwardly work together, and despite Hannibal's attempts at skewing with their investigation to help the Tooth Fairy elude the authorities, it is discovered that the killer is actually a man named Francis Dolarhyde. Paranoid about his slight facial disfigurement, he's learned to hide from the world and has become obsessed with William Blake's painting The Great Red Dragon And The Woman Clothed In Sun. His pathological connection with the artwork causes him to think that he is "changing" his victims and therefore bringing him closer to himself transforming into The Great Red Dragon. Can Graham get to him before his mental metamorphosis is complete?
Watch this if you enjoyed: Hannibal, The Silence Of The Lambs, Fracture, Manhunter, Seven, Zodiac, The Girl With The Dragon Tattoo, The Bone Collector and Mystic River.
Available on Netflix UK.
For more entertainment news follow A-List on Twitter @Alistinsider