Top 5 Netflix recommendations of the week: The Guest, Lost Girl and They Came Together
The Guest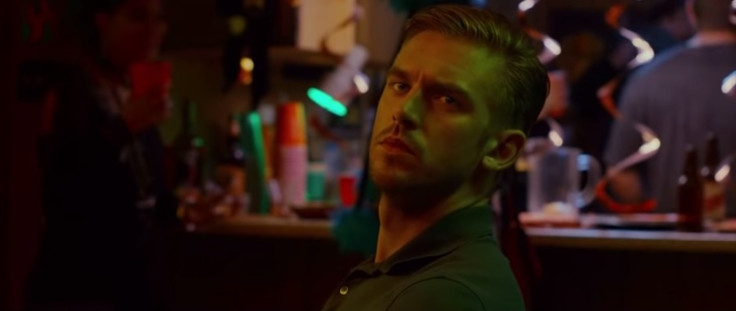 Critically acclaimed The Guest remained relatively under the radar when it was released in late 2014, despite receiving overwhelming positive reviews from those in the know. It stars Downton Abbey actor Dan Stevens as the lead, so its cast isn't even unknown.
It tells the story of former soldier David, who unexpectedly pitches up at the family home of the Petersons one day, introducing himself as a friend of their son's who was killed in action. Given that the gentleman on their doorstep seems polite, friendly and sharing in their pain, the Petersons invite him to stay. But as soon as the grieving family welcome this charismatic, yet secretive, stranger into their home, a series of seemingly accidental deaths begin associating themselves with his presence. The film is best watched when you don't know too much about the plot as its whole premise builds upon the enigma surrounding who this 'guest' really is and what his true are motives for showing up to someone's house, completely uninvited.
Director Adam Wingard, whose roots are heavily grounded in the horror genre, after helming pictures such as You're Next, V/H/S, A Horrible Way To Die and one segment from the polarising, gory movie The ABCs Of Death can't help but display his keen eye for executing violence here but his flair appears well-honed and impressive now that its being displayed in choreographed fight sequences instead of campy death scenes.
With its almost 80s-inspired neon aesthetic and brooding mysterious male at the centre, it can't help but seem reminiscent to classic movies such Donnie Darko or even Big Trouble In Little China. It combines these traits well with a modernised slickness similar to that seen in Drive and The Equaliser, to create an effective, highly stylised thriller.
Watch this if you enjoyed: A Walk Among The Tombstones, Straw Dogs, Anna, The Drop, Blue Ruin, It Follows, Nightcrawler, The Rover, You're Next
Available on Netflix UK.
They Came Together

If you ever watched (and loved) sketch shows such as Saturday Night Live in the US or The Catherine Tate Show in the UK, then you are bound to have great fun watching this silly satire that mocks romantic comedies from its start to its finish.
The movie is unusually structured in a series of linearly-told flashbacks as protagonists Molly (Parks And Recreation's Amy Poehler) and Joel (Ant-Man's Paul Rudd) explain how they met to two of their friends over dinner. The thing is, it's an incredibly rom-com like story and the two of them know it – hence why they've thought it interesting to share with their table buddies.
Joel, having just broken up with his cheating and wretched girlfriend Tiffany, is set up by a work colleague with one of his wife's friends–- who just happens to be Molly. But the pair don't see eye-to-eye upon first meeting. Basically, their tale plays out much like the plot of You've Got Mail as quaint sweet shop owner Molly discovers that Joel works for a huge corporation threatening to put her out of business. As the two recollect about how they grew close, and then grew apart and then grew close again, the film goes over the top in satirising romantic movies and hilariously spoofs all of the ridiculous tropes that permeate almost every picture in that overly-saturated genre.
Full of obvious gags and silly moments, it's undoubtedly for bona fide comedy lovers who like jokes thrown in their face but that doesn't mean it lacks in intelligence when it comes to the funnies. For every slapstick pun, there's a dry one-liner waiting round the corner and its this mix between juvenile and subtler humour that makes it such a great one to watch. It's a rather acquired taste, however, and certainly won't please everyone, if you like your comedy a little more high-brow then you won't enjoy this, but if you love a cheap laugh every now and then then go ahead and press play.
Watch this if you enjoyed: Wet Hot American Summer, Hot Fuzz, Not Another Teen Movie, Wanderlust, Saturday Night Live.
Available on Netflix UK.
Cake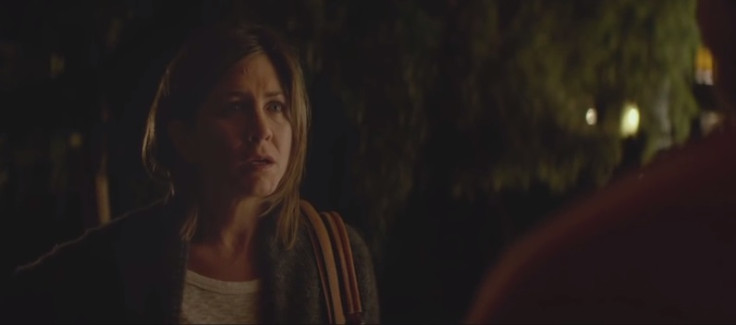 After a severe car crash leaves her in chronic pain, an unwilling Claire Simmons (Jennifer Aniston) frequently attends a support group to try and ease her of her seemingly incurable sadness. Stuck in her grief, she pushes people away making it almost impossible for her hired help, doctors and therapists to help her get better. When a young woman in her support group commits suicide, a sleep-deprived and heavily drugged Claire begins to see hallucinations of Nina (Anna Kendrick), the girl who took her life, urging her to follow in her footsteps.
But Nina's pushing in her visions only shocks Claire into realising just how bad her situation is. In an attempt to come to peace with what has happened to her, she seeks out Nina's widow, Roy (Sam Worthington), hoping he will understand what she's going through. As she gets to know Roy and his son, Casey, Claire starts to come to terms with her own demons and learns that her way of dealing with things is not the only way to do so.
Aniston hasn't visited the genre of melancholy dramedy since her role in 2002 film The Good Girl, where she played cashier Justine, a young woman extremely dissatisfied with her mediocre life. Additionally over the last few years, she has cemented herself into a "funny actress" stereotype starring in films such as Wanderlust, We're The Millers, Just Go With It and most recently Horrible Bosses, so it's interesting to see her play a completely different kind of role here.
Watch this if you enjoyed: Sunshine Cleaning, The Good Girl, A Single Man, Wild, Still Alice, Blue Jasmine, Lost In Translation, Imaginary Heroes
Available on Netflix US.
Agents Of S.H.I.E.L.D.

If you love all things Marvel but haven't really dared to venture outside of its cinematic universe, then you're making a big mistake. If Avengers Assemble is one of your favourite films of all time, you're almost certain to enjoy some of the brand's television shows too, particularly its first series to be presented on that platform, Agents Of S.H.I.E.L.D, due to its constant nods towards the main films and well-loved characters such as Iron Man, Captain America and Nick Fury.
Fan favourite spy Phil Coulson is back (ah, you thought he was long gone after the events that took place in the Avengers movie, didn't you?) as the leader of a small organisation of spies, working for counter-terrorism agency S.H.I.E.L.D. Each episode sees the highly skilled budding agents carry out all sorts of field operations against unusual threats such as Hydra and the Inhumans, both enemies that were originally seen in the comics by Stan Lee et al.
When beginning the show, you must bear in mind that it's bound to be a little less dramatic than the movies, given that these heroes are just regular people but you could argue that it makes the story lines all the more relatable and that can only be a good thing. For those looking for that extra fix of Marvel magic, then it's sure to hit the spot.
Watch this if you enjoyed: Agent Carter, Arrow, Daredevil, Gotham, Stalker, Person Of Interest, The Blacklist, NCIS, The Flash
Available on Netflix US.
Lost Girl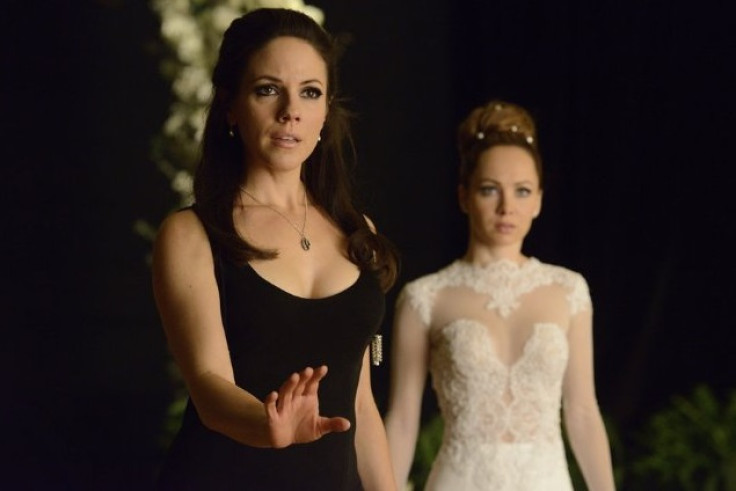 What can we say about Lost Girl? Well, it's a modern day Buffy The Vampire Slayer for starters, and we love it for that. Not convinced yet? We're surprised, but here's some more encouragement to watch one of Netflix's best sci-fi shows of the moment...
It's complete cheesy and nods to the 90s fantasy shows that we just don't get any more, and that's what it makes it so great! Considering it might be one you haven't ever heard of, it centres around Bo, a bisexual succubus who feeds on other people's energy. How does she "feed" on this energy you might wonder? Let's just say by connecting with them intimately, and you can think of that what you will. But Bo isn't the only fae (demon-like creature) knocking about in the neighbourhood and she soon finds herself becoming a saviour of all the ones close to her, on a very frequent basis, while also discovering more about who she is and whose side she really wants to be on.
It's has heart and its funny but it also has some incredibly intriguing story lines that keep you wanting to watch more and more. The characters are all so ridiculously likeable that even the baddies aren't really that menacing. This gives Lost Girl an innocent quality that really draws you in.
It's not a cutesy kid's show though, by any means. Everyone fancies everyone else and it's hard to keep up with the love triangles from time to time. This element makes it even more irresistible to watch as you inevitably ship your own favourite pairings. There's a lot of sex, so don't whack it on the television one afternoon thinking it'll be suitable viewing for your little brother who likes all things supernatural... it won't be suitable, trust us.
Watch this if you enjoyed: Orphan Black, Grimm, True Blood, Supernatural, Charmed, Buffy The Vampire Slayer, Fringe, V, Haven
Available on Netflix UK.
© Copyright IBTimes 2023. All rights reserved.