Regular Show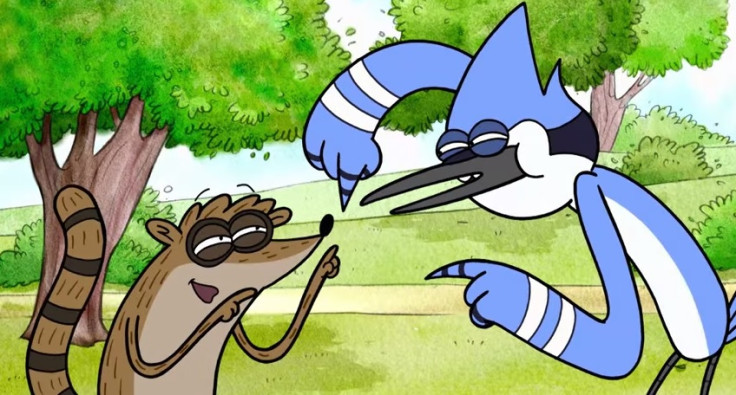 Regular Show centres around best friends Mordecai the blue jay and Rigby the raccoon as they go about their everyday lives, playing video games, renting movies and messing around. The two 23-year-old slackers work as groundskeepers for a park but spend most of their days figuring out ways they can bunk off their chores and have fun instead.
While Adventure Time fans will undoubtedly enjoy this due to its slightly adult humour and similar animation, Mordecai and Rigby's more realistic surroundings are more likely to appeal to a broader audience as opposed to its utterly surreal cartoon rival.
Even though the two main characters are a bird and a raccoon, their boss is a talking gumball machine and they live with a huge white yeti, a spirit called Hi Five Ghost and a man with an enormous head called Pops, the situations they get themselves into are often very relatable and that is what makes it so funny and easy to watch.
In one episode, But I Have A Receipt, for example, the two pals buy a board game with the last of their month's wages but on discovering it is really boring, they try and return it to the shop. However, despite having a receipt, the shop employee will not give them a refund as the game has been opened. So Rigby and Mordecai take it upon themselves to deter every potential customer who comes near the shop from buying the same game until they get compensated.
On the other hand though, some episodes can be hilariously far-fetched such as Terror Tales Of The Park where the two friends accidentally bring all of the bodies in a cemetery to life when they host a 3D movie night there.
Watch this if you enjoyed: Adventure Time, Courage The Cowardly Dog, Rick And Morty, Futurama, Beavis And Butt-head, Ed Edd And Eddy, The Marvelous Misadventures Of Flapjack, Bob's Burgers.
Available on Netflix UK.
50/50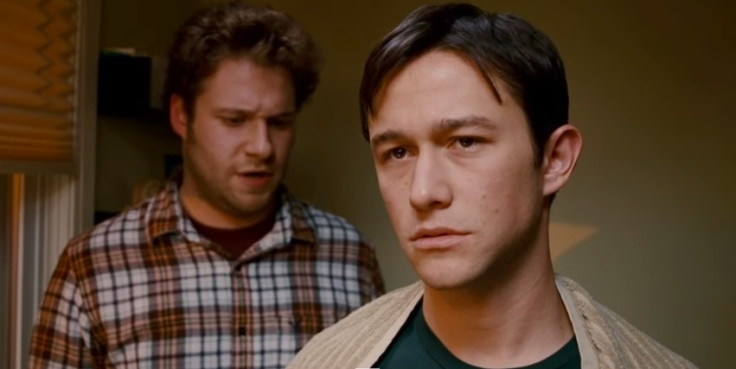 Inspired by a true story, 50/50 studies the subjects of life, friendship, family and love while arguing that laughter really can be the best medicine.
Adam Lerner (Joseph Gordon-Levitt) has always considered himself a healthy young man, so it comes as a bit of a shock when his doctor tells him he has a malignant tumour all the way down his spine – and a 50/50 chance of survival. Despite the horrible news, though, Adam tries to remain upbeat, even though his mother, Diane (Angelica Huston) and best friend Kyle (Seth Rogen) both react badly to his diagnosis.
To try and get through the inevitable emotional times ahead of him, Adam starts sessions with a therapist (Anna Kendrick) but soon becomes attracted to her, crossing the line between doctor and patient.
Despite it obviously being about cancer, its sweetness and humour allows you the sweet relief of forgetting that is its sad focus throughout the piece, while never making you forget the message completely. And it never falls into the more morose depictions of the disease that affects so many people, unlike the equally important and brilliant-in-their-own-right Stepmom or The Fault In Our Stars inevitably do.
Watch this if you enjoyed: Little Miss Sunshine, The Way Way Back, Juno, 500 Days Of Summer, Superbad, The Perks Of Being A Wallflower, The Bucket List, Up In The Air.
Available on Netflix UK.
What Happened, Miss Simone?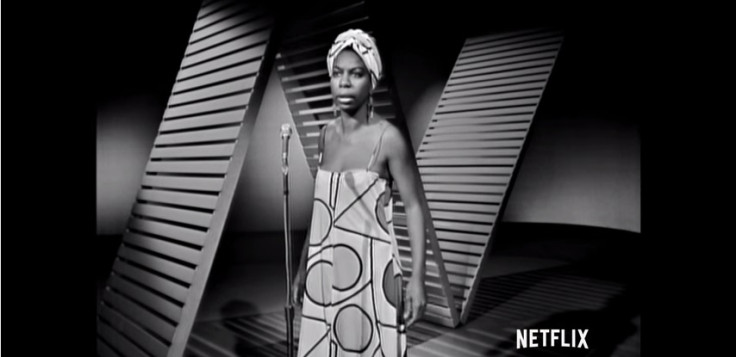 What Happened Miss Simone? is a Netflix Original documentary about legendary musician and civil rights activist Nina Simone. The moving factual film is told through never-before-heard recordings, archived footage and interviews with those who were close to her, including her daughter. It also features many performances from the woman herself, setting a backtrack to the piece of all of her best-known songs.
The documentary not only puts forward her genius as an artist and her rise to stardom, it also does not shy away from trying to shed some light on why she so often pulled away from the public eye, despite her success.
It simultaneously presents Simone the superstar and the woman with the voice quite unlike anyone else, but also reveals how Simone the woman was quite often never heard and investigates the sadness and the unease that was instilled within her.
Watch this if you enjoyed: Girlhood, Amy, Love Marilyn, Cobain: Montage Of Heck, Bob Dylan: Don't Look Back, Dig, Man On Wire, This Is It.
Available on Netflix UK and US.
Fantasia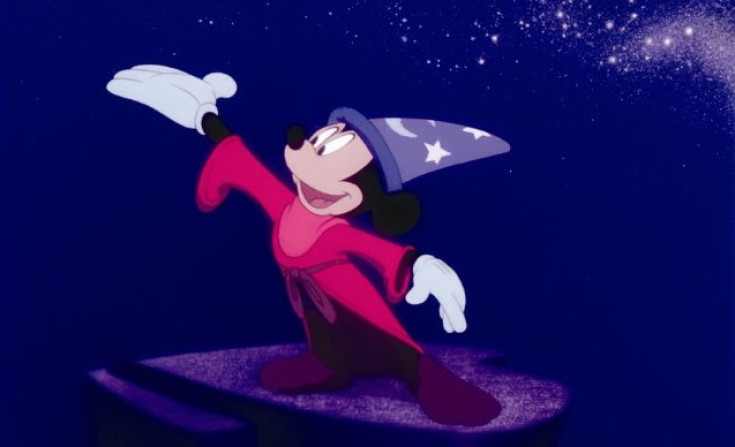 If you are looking for something a little different to watch then newly uploaded Fantasia might be the one for you. One of Disney's earliest animations, the film puts together a whole plethora of scenes set to a number of Western classical music, making it almost like a smoothly edited anthology movie.
The most known, and recognisable sequence is The Sorcerer's Apprentice, which sees a wizarding Mickey Mouse practising his magic around his home but things quickly start to go awry when he gets ahead of himself with his spells. Another segment, The Rite Of Spring, depicts the nature of evolution from single-celled animals to the demise of the dinosaurs.
Dance Of The Hours is a more humorous piece, which sees ostriches, hippos, elephants and alligators performing a ballet and Ave Maria sets the forces of darkness and light upon each other.
It is the perfect film to put on if you are doing something that requires attention and you just want something amusing to put on in the background, as its lack of dialogue lets you fall in and out of it whenever you want across its 125-minute running time.
Equally though, if you appreciate great animation and the mesmerising, inventive visuals that Disney so often, and so successfully dreams up, you might want to sit down and give this one your undivided attention.
Watch this if you enjoyed: Dumbo, Alice In Wonderland, Pinocchio, Mickey's House Of Mouse, Bambi, Sleeping Beauty, Snow White And The Seven Dwarfs.
Available on Netflix US.
Misfits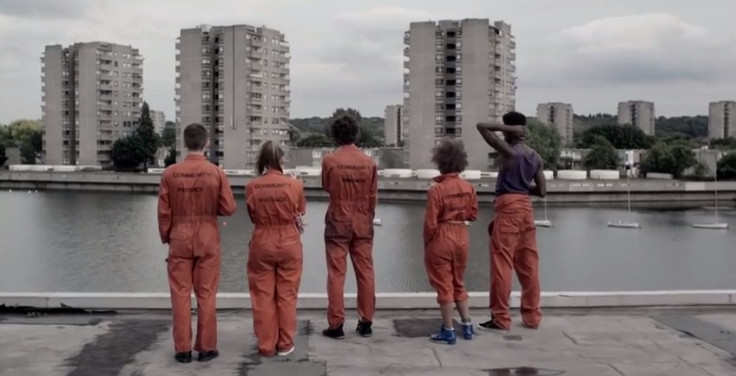 While completing their community service, a small group of young delinquents get caught in an electric storm that results in them all being hit by lightning. Thinking it strange that not one of them got seriously hurt despite what happened, the unlikely gang of acquaintances soon discover they are starting to develop their own unique superpowers – realising it must have been the freak storm that caused it.
But the fact they each have powers soon becomes the least of their worries when they find out they are not the only ones this has happened to. When their probation officer, Tony, becomes aggressive and starts attacking them, after also having been affected by the storm, the offenders take matters into their own hands with some particularly violent consequences.
Now having committed even worse crimes than the ones they were charged with the community service for, the group must band together to keep each other's secrets and make sure no one finds out what they have done – especially their new probation officer, who turns out to be Tony's very suspicious fiancée.
Like so many of E4's teenage dramas, it is crude, somewhat relatable and funny – but the fact that they have juxtaposed those traits with an exciting, almost superhero-like theme is something we have not really seen before and it makes for great viewing.
Watch this if you enjoyed: Skins, Fresh Meat, Glue, Utopia, Black Mirror, Heroes, Being Human, The Inbetweeners, Shameless.
Available on Netflix UK.