Kick-Ass 2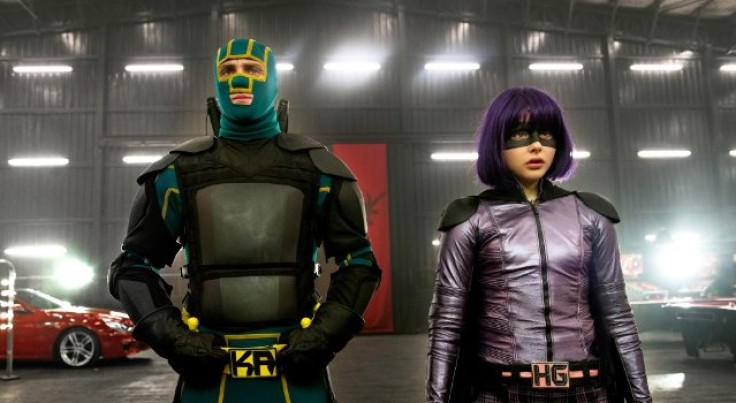 Dave Lizewski/Kick-Ass (Aaron Taylor-Johnson) figured he would put off being a superhero for a while and enjoy his final year in high-school but as the end of his education begins to loom, he becomes increasingly worried about what he's going to do after he graduates.
Soon, he realises his past do-gooder antics have inspired a number of other citizens, led by ex-mobster Colonel Stars And Stripes (Jim Carrey) to take on fighting crime for themselves. So, with no other prospects, the hero joins the group alongside Mindy Macready AKA the blade-wielding Hit Girl.
But just as the group starts making a positive change to their community, villainous Chris D'Amico (Christopher Mintz-Plasse), reborn as The Motherf****r and now owner of all of his family's money after he accidentally killed his mother, bands together his own anti-hero group to put a stop to Kick-Ass enacting justice, as well as making he and Hit Girl pay for what they did to his father in the first movie.
With neither the same director nor writer as the first instalment, Kick-Ass 2 does feel a little different to the original and maybe not quite as boundary-pushing, violent and zany but despite that, if you liked the first Kick-Ass, you are bound to enjoy the follow-up. If the first was not really your thing, number two is unlikely to keep your attention... so we suggest you move straight on to the next title in our list.
Watch this if you enjoyed: Kick-Ass, Scott Pilgrim vs The World, Zombieland, Kingsman: The Secret Service, Super, The Other Guys, Sucker Punch.
Available on Netflix UK.
Gotham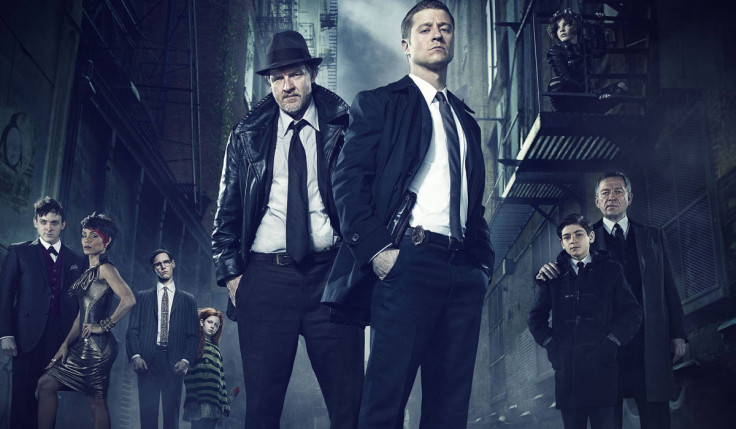 Much like the way Marvel is paving itself with a different kind of success when it comes to television, with the likes of Agent Carter and Agents Of S.H.I.E.L.D., DC Comics has Gotham. The prequel series bases itself in the origins of Batman, back when he was just Bruce Wayne, and more specifically all of those he has been associated since his youth, in both the comics and the movies.
Even though it is set before the introduction of the Caped Crusader, keen superhero movie fans need not fret as they will recognise nearly all of the characters. It features the likes of Oswald Cobblepot (Penguin), Selina Kyle (Catwoman), Wayne's butler and caregiver Alfred, Poison Ivy (called Ivy Pepper in this show) as well as Lucius Fox and Harvey Dent.
Readers of the original comic books will know even more, as the series stars names such as Harvey Bullock, Carmine Falcone, Silver St Cloud and Renee Montoya (The Question), all of which feature heavily in the original comics but have not necessarily been depicted on screen.
However, Gotham mainly focuses on James Gordon, made famous by Gary Oldman in the Christopher Nolan films but this time portrayed by The OC's Ben McKenzie, as he rises to importance as a Commissioner in Gotham City before he became one of Batman's closest allies.
Alongside McKenzie, the show also features Homeland's Morena Baccarin, Sean Pertwee, Michael Chiklis, Orphan Black's James Frain, Donal Logue and Jada Pinkett Smith.
Watch this if you enjoyed: Constantine, Agents Of S.H.I.E.L.D., The Strain, Agent Carter, The Flash, Daredevil, Supernatural, Arrow, The Blacklist.
Available on Netflix UK.
Fawlty Towers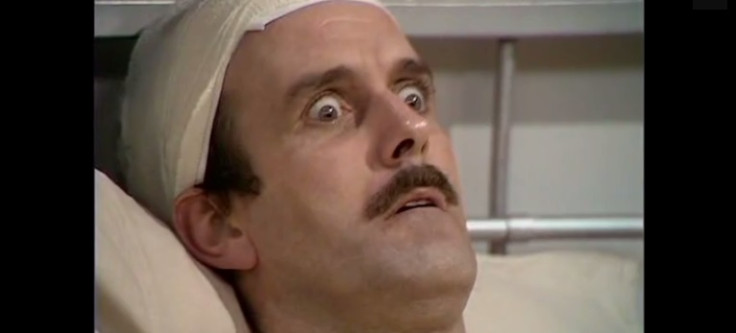 Fawlty Towers centres around eccentric hotel owner and manager Basil (John Cleese), his wife Sybil (Prunella Scales) and their two members of staff, hostess and cleaner Polly (Connie Booth) and Spanish waiter Manuel (Andrew Sachs), as they try to maintain their establishment despite coming up against many obstacles including difficult customers, a hotel in dire need of a refurbishment, hapless employees and, ultimately, a bonkers boss.
Basil is unrelentingly rude and scatty, Sybil controlling and naggy, Polly is too nice to ever put anyone in their place and Manuel, well, does not know what the heck is going on most of the time. That all makes for a very frustrated and desperate hotel owner who cannot help but resort to drastic measures and crazy situations to save both his sanity and his business. And as you can imagine with Cleese, therein lies the hilarity of the show.
Watch this if you enjoyed: The Office, Monty Python's Flying Circus, Blackadder, Dinnerladies, The Vicar Of Dibley, Only Fools And Horses, Absolutely Fabulous, Dad's Army.
Available on Netflix UK.
Taking Lives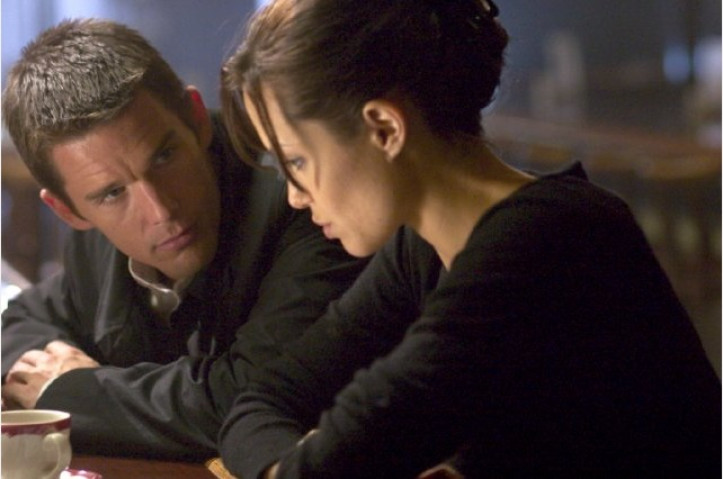 Angelina Jolie plays Illeana Scott, an FBI profiler who gets called in by the Canadian police to track down a serial killer suspected to have been operating for 20 years. He adopts the victim's identities after he murders them while he makes his way across North America, therefore making the criminal almost impossible to track down as it is almost as if no one ever gets killed.
She liaises frequently with eyewitness James Costa (Ethan Hawke) who soon grows attached to her claiming she makes him feel safer and, given her experience with crime, she can understand what he is going through with what he saw. The pair soon fall for each other, bonded by their sheltered lives and troubled pasts but in the middle of a murder investigation where both of them are involved, that is not necessarily such a good idea.
Director CJ Caruso went on to direct titles such as TV shows The Shield and Shia LaBeouf movie, Disturbia, which can offer up some kind of idea of the tone of this piece. It is sinister and creepy, and also bares a certain grit that dark crime thrillers just do not have these days, which is part of what makes it so enjoyable. Tomb Raider aside, Jolie rarely has a bad film in her entire filmography and she is arguably the best talent in this movie too, so she alone makes it worth a watch.
Watch this if you enjoyed: The Bone Collector, A Time To Kill, The Changeling,
Available on Netflix US.
Sense8: Creating The World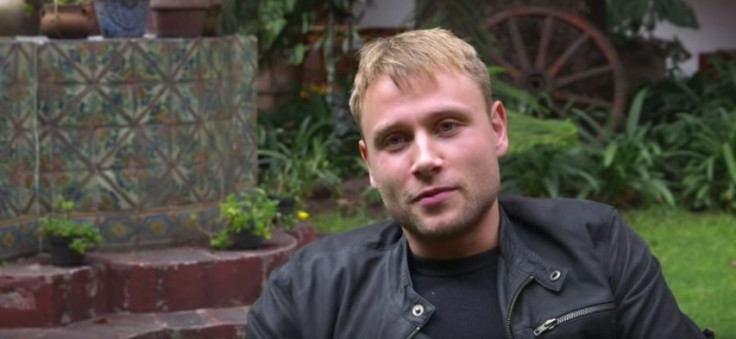 Netflix Original Sense8 caught everyone's attention when it was available in its entirety on the streaming service in June. Undeniably unique, it centres on eight strangers from all around the world, living in countries such as Kenya, Germany, Korea, England and the US, after they become mysteriously mentally and emotionally connected following a vision they all see of the violent death of a seemingly random woman.
They discover, after a lot of confusion, that they have become Sensates, normal human beings but with the extraordinary ability to communicate with one another, sense what the others are feeling and use each other's knowledge, language and skills all through their new-found powers, which both benefit and hinder them.
Having such a diverse and interesting cast, and considering it was filmed in all of the locations mentioned in our synopsis, the behind-the-scenes look of the making of Sense8 is great to watch, especially if you were a fan of the show. It features a number of short interviews with the main cast as well as explaining how they filmed certain scenes.
The only reason why it did not get five stars, is that it just was not long enough. Give us more Netflix! However, seeing as this 25-minute special is called Creating The World and focuses mainly on talking about the areas in which they film rather than anything else, perhaps they will be adding some more "making of" documentaries over the next few weeks.
Watch this if you enjoyed: Sense8, Wet Hot American Summer: First Day Of Camp, Humans, Orphan Black, The Matrix, Heroes, The 100, Wayward Pines.
Available on Netflix UK and US.