The X-Files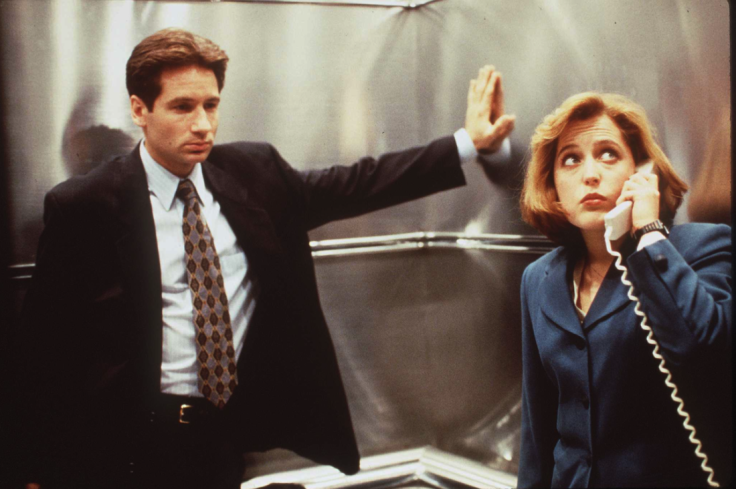 The eagerly-anticipated The X-Files revival mini-series starts in the UK on 8 February but since it's been 13 years since it aired originally, we figure you need to get up to speed. Luckily, Netflix is on hand to sort you out on that front and we urge you not to be put off by the dated look of the first few series. It's worth sticking around for.
The show as a whole centres on FBI agents Fox Mulder and Dana Scully, who are wildly different when it comes to their works. Mulder is a believer in the paranormal while Scully is not, which makes their partnership an interesting one to watch when they're carrying out their investigations under the Bureau's supervision. Together, they investigate paranormal cases which takes them all the way to alien conspiracies within the US government and even puts their lives and careers at risk on a daily basis. As a team, they try to solve the mysteries that are going on behind the scenes of the people and organisations in power, no matter what they have to do, and along the way they try to solve any other case that's related to the paranormal.
We realise that the entire collection is currently streaming on Netflix, which with nine seasons amounts to 202 episodes at around 45 minutes a go, and that is one serious investment. But it's an easy show to watch and even just checking out a few before the reboot begins is sure to get you into the swing of things.
Watch this if you enjoyed: Fringe, Twin Peaks, House, Lost, Criminal Minds, Battlestar Galactica, Supernatural, Smallville, Bones and The Twilight Zone.
Available on Netflix US.
Cartel Land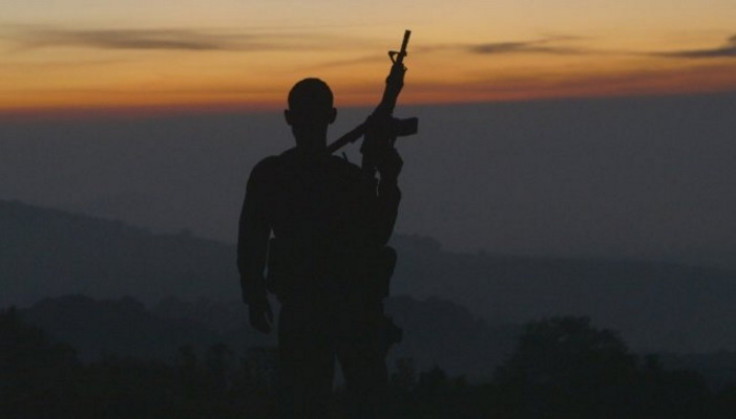 Nominated for an Academy Award and winner of several accolades at Sundance 2015, filmmaker Matthew Heineman's documentary Cartel Land offers up a thrilling look at the journeys of two modern-day vigilante groups and their shared enemy – the murderous Mexican drug cartels from on the ground.
In the Mexican state of Michoacán, Dr Jose Mireles, a small-town physician known as "El Doctor", leads the Autodefensas, a citizen uprising against the violent Knights Templar drug cartel that has wreaked havoc on the region for years. Meanwhile, in Arizona's Altar Valley – a narrow, 52-mile desert corridor known as Cocaine Alley – Tim "Nailer" Foley, an American veteran, heads a small paramilitary group called Arizona Border Recon, whose goal is to stop Mexico's drug wars from seeping across the border.
Heineman embeds himself in the heart of darkness as Nailer, El Doctor, and the cartel each vie to bring their own brand of justice to a society where institutions have failed. Cartel Land is a chilling, visceral meditation on the breakdown of order and the blurry line between good and evil.
Watch this if you enjoyed: Winter on Fire: Ukraine's Fight for Freedom, The Look Of Silence, Amy, The Hunting Ground, Racing Extinction and What Happened, Miss Symone?
Available on Netflix UK.

Meet The Parents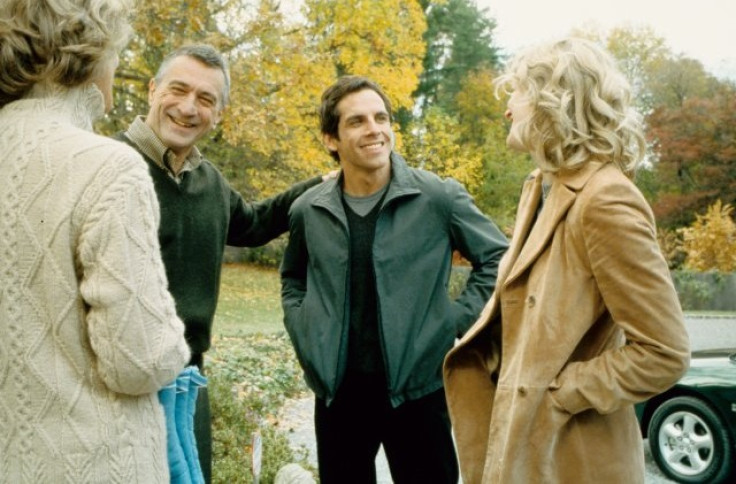 Meet The Parents was a huge hit when it was released in 1998 and went on to become the basis of two great sequels and an even greater fanbase. The comedy boasts a stellar cast too including Ben Stiller of course, Teri Polo, Blythe Danner, Owen Wilson and Hollywood great Robert De Niro.
Jewish male nurse, Greg Focker (Stiller), plans to ask his live-in girlfriend Pam (Polo) to marry him. However, he learns that her strict father expects to be asked for his daughter's hand before she can accept. On learning the news, Greg organises a trip to Pam's home town so that he can meet her parents and ask their permission to marry Pam.
However, her intimidating father Jack (De Niro), who is supposedly a florist, turns out to be a former CIA agent, who still has his old lie detector in the basement. Of course everything that can go wrong does, including the disappearance of dad's beloved Himalayan cat, Jinxie.
Watch this if you enjoyed: There's Something About Mary, Liar Liar, Bruce Almighty, Ace Ventura: Pet Detective, Starsky & Hutch, Along Came Polly and Shallow Hal.
Available on Netflix US.
Natural Born Killers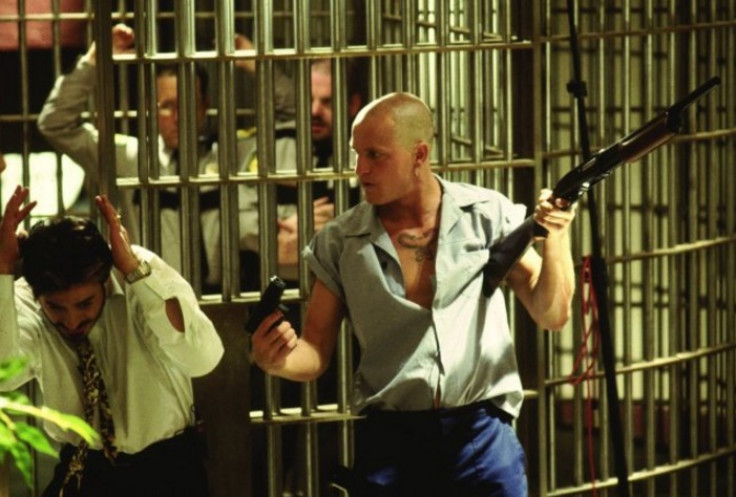 Played out in three parts and told in a highly visual style, Oliver Stone's Natural Born Killers focuses on troubled delivery boy Mickey Knox (Woody Harrelson) after he falls in love with a young customer Mallory Wilson (Juliette Lewis). As the pair grow closer, he helps her kill her abusive father and enabling mother, beginning their grisly journey down Route 666.
Their personal, twisted mission statement? Every few miles, they attack everyone they come across, choosing to leave only one person alive to tell the tale. The duo are soon made famous by unscrupulous reporter Wayne Gale (Robert Downey Jr), as they run across the countryside and become the focus of a media frenzy, pursued by the equally sadistic Detective Jack Scagnetti.
Before long, the crazed lovers-turned-killers are apprehended and the film travels in time to one year in the future, where even more insanely violent stuff goes on.
Watch this if you enjoyed: True Romance, From Dusk Till Dawn, Planet Terror, Death Proof, Sin City, The Girl With The Dragon Tattoo, Inglourious Basterds and No Country For Old Men.
Available on Netflix UK.
Zoolander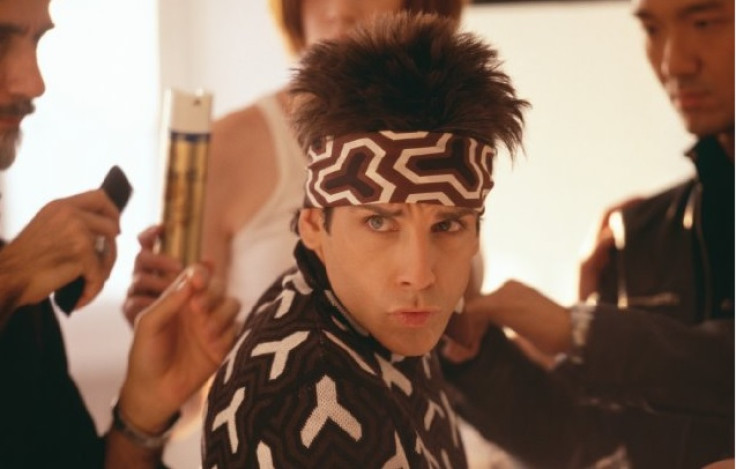 Ahead of Zoolander 2 being released on 12 February, we suggest you check out the first instalment. Zoolander is one of Ben Stiller's zaniest comedies and arguably his weirdest role to date, and for that alone it needs to be watched. He stars as the clueless model Derek Zoolander, who goes from being at the top of his game to sinking to the bottom of the style pile. Without his prestigious status in the fashion world, he begins to lose shockingly for him, his self-confidence.
He soon gets hired by flamboyant fashion mogul Mugatu (Will Ferrell) thinking he will rise to fame once more on the back of his designs. But it turns out that Mugatu has got his own plans for his new muse... brainwashing him to kill the president of Malaysia. Sounds weird. we know, but give it a chance – it is stupidly chuckle-worthy.
The film boasts a whole host of famous faces too, including Milla Jovovich, David Duchovny and Jon Voight. But those are just the acting parts. It features an almost excessive amount of celebrity cameos, from the likes of Natalie Portman, Tom Ford, Mark Ronson, Lenny Kravitz, Paris Hilton, Gwen Stefani, Cuba Gooding Jr, David Bowie and even Donald Trump.
Watch this if you enjoyed: Dodgeball, Anchorman, Wedding Crashers, Tropic Thunder, Blades Of Glory, Stepbrothers, Talladega Nights: The Ballad of Ricky Bobby and The Cable Guy.
Available on Netflix UK.
For more entertainment news follow A-List on Twitter @Alistinsider