It's safe to say that director Zack Snyder is top dog when it comes to DC films right now. His first comic-book project Watchmen received positive reviews when it came out back in 2009, then his dark and broody Superman-outing, Man Of Steel, went down a treat four years later.
But while many would expect, given this developing pattern, that the film-maker would have been confident taking on the iconic character Batman, as it turns out, he wasn't. Instead, the 49-year-old asked former Bruce Wayne-maestro Christopher Nolan for his blessing to continue the well-loved franchise. Talking in an interview with Empire, Snyder recollected what he asked Nolan when he was gearing up to direct Batman v Superman: Dawn Of Justice, while the latter was acting as executive producer on Man Of Steel.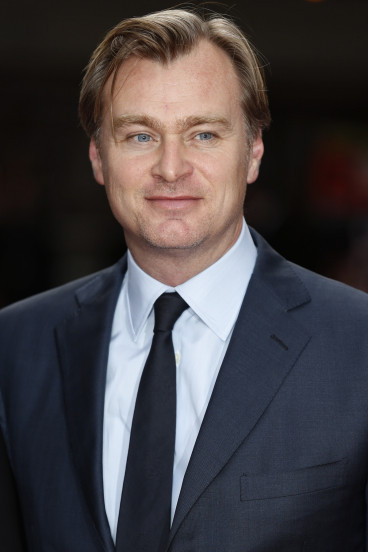 "You tell me if you don't want me to do it," he quoted, remembering the exchange. According to Snyder, after a silence, Nolan replied: "Well, we don't own these characters. When you're done making Batman movies, someone else will [make them]."
"I think he found it a little bit hard. I would feel the same way," Snyder finished.
With recent success Interstellar under his belt since, it seems like Nolan is doing just fine without Batman in his life, and his Dark Knight Trilogy will always be remembered as the films that paved the way for a new type of superhero movie. But after spending years in that universe, it must be strange seeing the character get a facelift without him involved.
In the past, Snyder has said his Batman will be quite different compared to Nolan's, saying: "Only in that because it's a different Batman than the Batman that was in the Chris Nolan movies, so we have a little bit more explaining to do — and you just had a whole Superman movie.
"But I think only in that way, because you need to understand where Batman is with everything. And that's more toward the beginning, but it evens back out as it goes on."
Similarly, Dawn Of Justice producer Charles Roven describes Snyder's Batman as both "the jury and the executioner" which sounds a lot grittier and more menacing than the hero we were presented with in Nolan's take on the character. Looks like Snyder is keen to exploit Wayne's vigilante status this time round, rather than make him an out-and-out good guy.
Batman v Superman, which stars Henry Cavill as Clark Kent and Ben Affleck as Wayne, as well as Amy Adams, Jeremy Irons, Ezra Miller, Holly Hunter and Jesse Eisenberg will reach both UK and US cinemas on 25 March 2016. The Caped Crusader will then have a cameo in Suicide Squad later in the same year and Wonder Woman's standalone movie will follow, slated for a June 2017 release.
The Justice League Part One will be released on 17 November 2017 while Part Two is not scheduled to come out until 2019. In other words, it's safe to say, DC Comics fans are sure to get their fill over the next five years.
For more entertainment news follow A-List on Twitter @Alistinsider