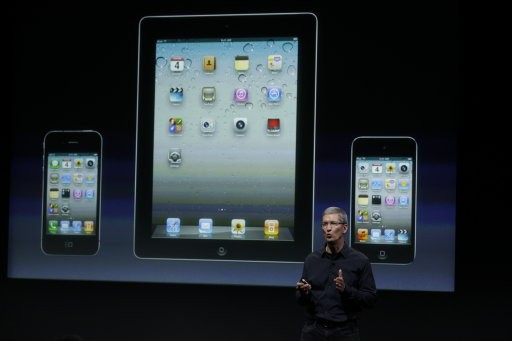 Faced with declining sales, tablet makers have come up with various strategies to woo buyers. These include design makeovers, interface upgrades and technology innovation. With that not paying off fast enough, they are slashing prices.
Research In Motion has cut its 64GB Blackberry Playbook price by a whopping $100 to $299. Sony has reduced its 16GB Tablet S price to $399 offering a discount of $100.
Verizon Wireless has snipped $50 off the price tag of its Motorola Droid Xyboard for customers who subscribe to a two-year data plan.
Apple has bucked the trend despite its iPad 2 selling at $499.
Some tablet makers have had to contend with cheaper and stylish models such as Amazon's Kindle Fire and Barnes & Noble's Nook Tablet.
Analysts see tablet prices falling throughout the year. Here's why:
#1 Market Correction: Some tablets just haven't been designed right, according to Avi Greengart, analyst at Current Analysis. He adds: "If you have an uncompetitive product, you're going to have to take it out and move the inventory. And one way to do that is to lower price."
HP had reportedly slashed the prices of its TouchPad to $99 for its 16GB model to boost sales. It did not make much difference and the company was compelled to shut down its tablet business late last year.
Elsewhere, RIM has come under the pressure of stagnating tablet sales and is on the verge of closing down the business."You don't cut the price (that much) to create market share. You do that to exit the market," Greengart says.
#2 Flawed Pricing Strategy: Most of the tablets in the market are overpriced, according to Roger Entner of Recon Analytics. But he justfies the cost of Apple tablets at $499 apiece, considering the huge apps, appealing design and brand popularity.
#3 Demand Vs Supply Challenge: Apple can sustain the huge demand by mass producing tablet devices and thereby keep production costs low. Smaller manufacturers lack the resources to mass-produce.
#4 Cheaper yet Renowned Rivals:Amazon's Kindle Fire and Barnes & Noble's Nook Tablets are strategically priced at $199 and $249 respectively. The trick here is to capitalise on the demand for cheaper tablet devices and market their exclusive app content to consumers. Others have failed to adopt this strategy putting them under price pressure.
#5 Software Upgrade: Tablet makers worldwide are busy rolling out software upgrades to keep up with changing user demands and offer better app support alongside performance. This will render older products useless due to their hardware limitations and inability to support the new platform.
RIM is poised to upgrade its Playbook operating system next month. Besides, Apple would be working on iOS6, while Android tablet makers are switching over to the most anticipated Ice Cream Sandwich platform.
Analysts also expect new tablets harbouring Microsoft Windows 8 to release late this year.
Also Read:
Amazon Kindle Fire, HCL ME X1, Lenovo IdeaPad A1 among Top 8 Budget Android Tablets
Gaming Tablet, Beer Chilling Wonder Fridge, Android-Powered TVs at CES 2012