A British family has died in a seaplane crash on New Year's Eve. Richard Cousins, 58, his fiancee Emma Bowden, 48, her 11-year-old daughter Heather, and Cousins' sons, Edward, 23, and William, 25 perished in the accident.
Experienced pilot Gareth Morgan, 44, also died when his aircraft crashed into Hawkesbury River off Jerusalem Bay near Sydney, Australia, Sky News reports.
"Our hearts go out to the families of those whose lives were lost," Australian prime minister Malcolm Turnbull said. "We don't know yet what caused it, but it's just a tragedy. We grieve for those who lost their lives."
The Sydney Seaplanes aircraft came down just after 3pm on 31 December 2017. It was thought to be heading for Rose Bay on Sydney Harbour.
Richard Cousins was CEO of Compass Group, the world's largest contract catering company. He was due to step down in March.
His son William worked for Open Britain, a group that campaigns for Britain to maintain close ties with the EU in the wake of the Brexit referendum.
"Will was an extraordinary young man who was passionate about what he did; who took deep pride in his work; and came into the office every day with enthusiasm, energy and determination," said Roland Rudd, the group's chairman. "All of us at Open Britain are devastated by the tragic loss of Will and his family."
Australian authorities have launched an investigation into the crash – a preliminary report is expected to be published within 30 days. However, officials have warned it could take up to a year to find out what exactly what happened.
The seaplane is reported to be submerged in 13m of water – it has yet to be recovered. All six bodies have been recovered.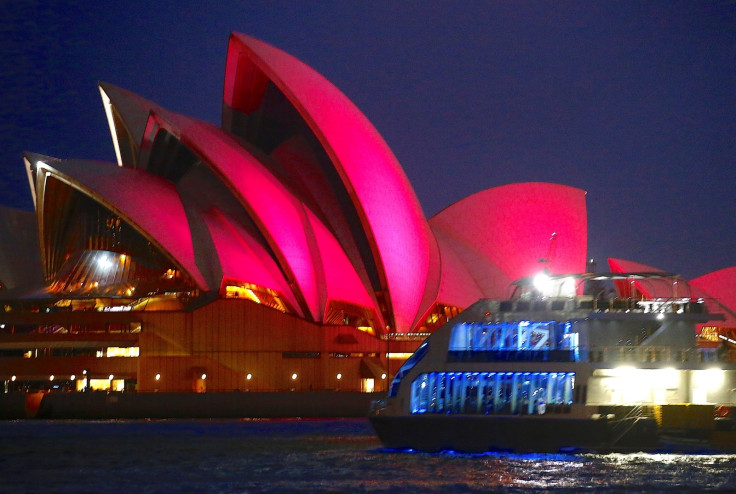 Sydney Seaplanes provide aerial tours of the Australian capital, including the world-famous Opera House. Pilot Morgan had racked-up more than 10,000 hours of flying time. According to the operator.
Managing Director Aaron Shaw said: "On a personal level he was deeply respected and liked by me and all of the team at Sydney Seaplanes, as a man and as a pilot. He flew my family and I to Palm Beach just before Christmas, we are devastated by his loss," as reported by The Guardian.
The UK's Foreign and Commonwealth Office said: "We are providing consular assistance to the families of five British tourists who have sadly died in a seaplane accident near Sydney. Our sympathies are with their families and friends at this difficult time."