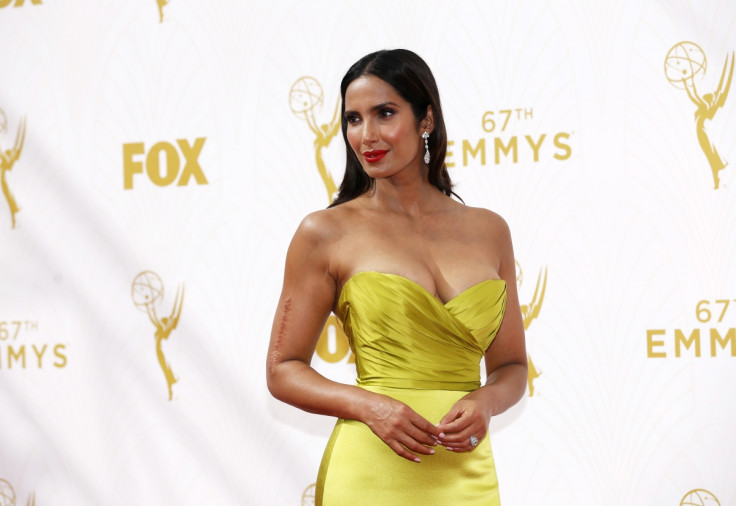 Padma Laksmi may have shot into the limelight on the shoulders of then-husband, famed author Salman Rushdie, but her career took a trajectory of its own when the model-turned-chef pursued her love of food. In her memoirs, Love, Loss and What We Ate, the Indian-born host of Top Chef has taken the lid off her tumultuous marriage with the Booker Prize winner.
"He's an extremely brilliant and charming, and layered and complicated man," the 45-year-old told NPR in an interview. "If you're someone who's like me, and especially Indian, it's sort of like meeting Hemingway in your twenties, you know?"
But Rushdie's need for constant attention took a toll on her, with her blossoming career making matters worse. "I just wanted my own identity," she told People magazine. "I was making the transition out of one stage of my life and into another. But in order to do that, it required that I wasn't everywhere that he needed me to be."
In her book, Lakshmi also makes mention of the Satanic Verses author's large appetite for sex. At the time of their three-year marriage, she was suffering from severe endometriosis, undiagnosed at the time, which left her in chronic pain and prevented her from having sex.
"It's not that I didn't want to be there for him, but something was very deeply wrong," she explained. "And I didn't understand it. And that caused a whole lot of misunderstanding." She also recalled Rushdie referring to her ailments as "convenient" and calling her "a bad investment."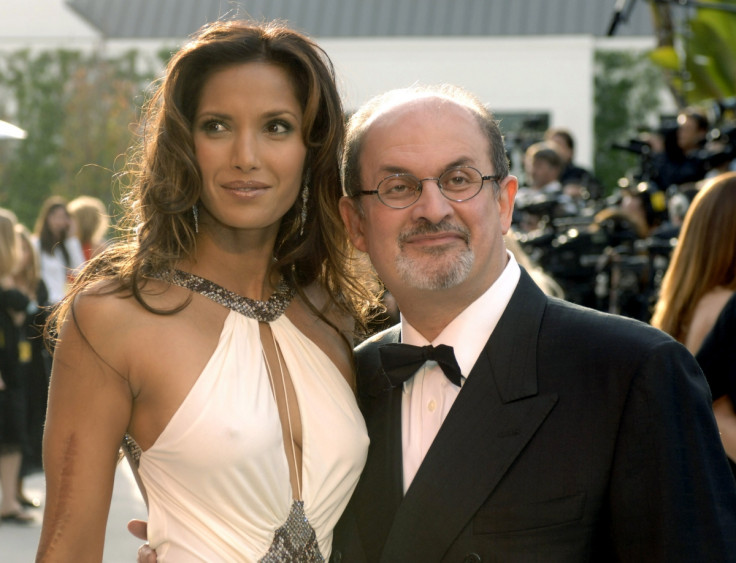 The Mistress of Spices actress and the Midnight's Children writer parted ways in 2007 following which Lakshmi started dating IMG CEO Teddy Forstmann. "It was like meeting Superman and the Tasmanian devil in a package that's more akin to Tony Bennett," she explained.
Having recently divorced, she opted to test the waters and also started dating Adam Dell, brother of Dell founder Michael Dell, alongside Forstmann. In 2009 she became pregnant with her daughter Krishna and was unsure who the father was. "It was tears mixed with worry, mixed with embarrassment, mixed with triumph because I did have a child," she said.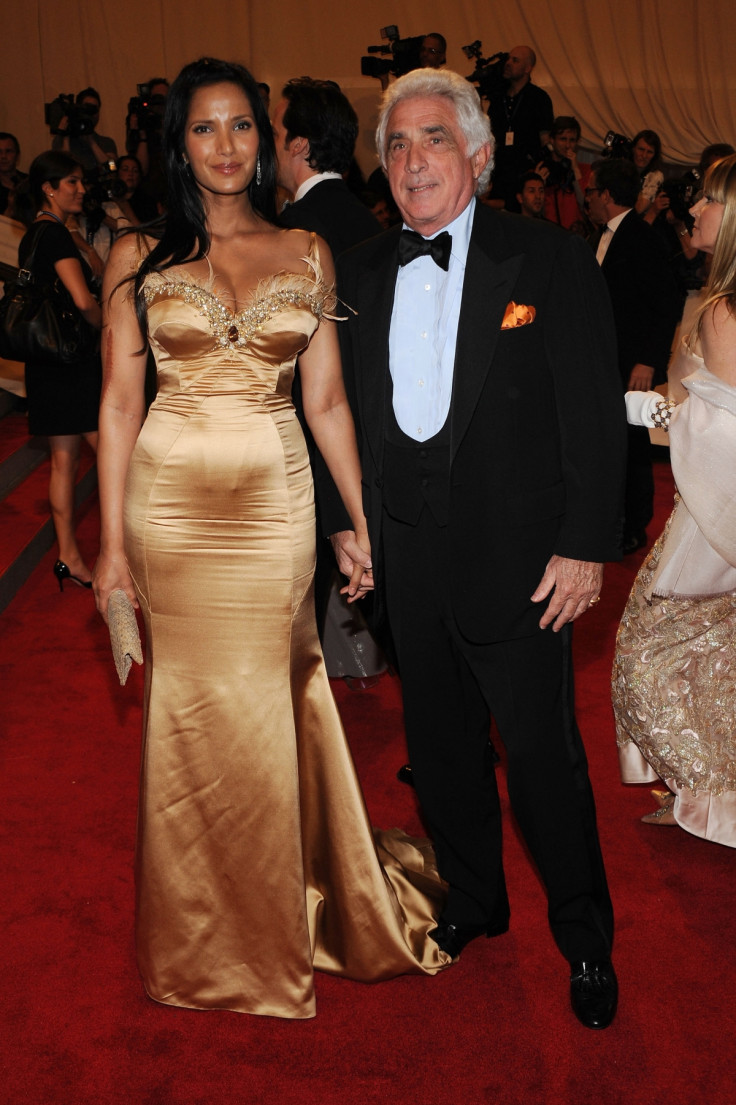 Even though it was later confirmed that Dell was the father, Forstmann stayed by her side at the hospital when in 2010 she gave birth to a girl, named Krishna Thea Lakshmi-Dell. "He was resolute in making sure I wasn't alone," she said. "This wasn't his child and he held my hand – and he held it very publicly." Forstmann died from brain cancer in 2011.
Lakshmi was most recently linked with actor Richard Gere. The two dated for six months in 2014, according to a source from Top Chef.