Jeremy Clarkson apologises to Top Gear producer Oisin Tymon after £100,000 racism lawsuit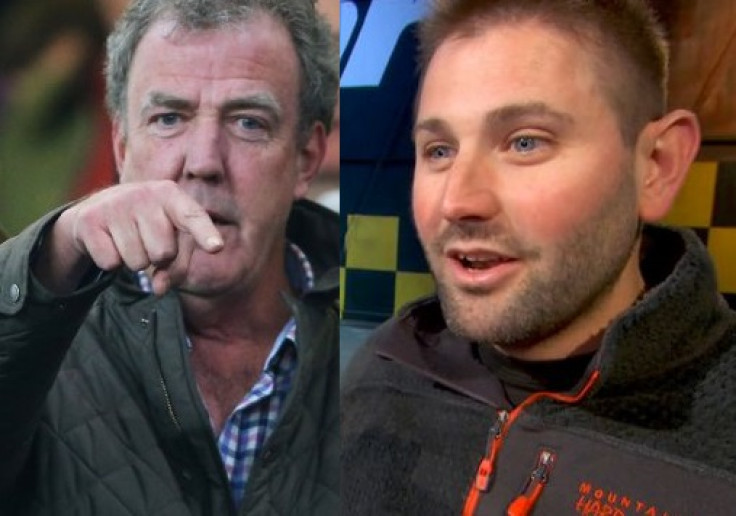 Jeremy Clarkson has apologised to Top Gear producer Oisin Tymon, who he punched over a "fracas" about a steak, after settling a £100,000 ($139,000) racial discrimination and personal injury claim. The BBC decided not to renew presenter's contract following the altercation at a hotel near Hawes in Yorkshire after a day's filming last March.
Clarkson was reported to have called the producer an "Irish c**t" and threatened to get him sacked before launching the 30-second attack after the 55-year-old was unable to get any cooked food at the hotel.
Clarkson has now issued an apology after settling the claim with Tymon. In a statement released by Tymon's lawyers, Slater & Gordon, Clarkson said: "I would like to say sorry, once again, to Oisin Tymon for the incident and its regrettable aftermath. I want to reiterate that none of this was in any way his fault.
"I would also like to make it clear that the abuse he has suffered since the incident is unwarranted and I am sorry too that he has had to go through that. I am pleased that this matter is now resolved. Oisin was always a creatively exciting part of Top Gear and I wish him every success with his future projects."
Tymon's lawyer, Paul Daniels, from Slater & Gordon, said: "The action involving Mr Tymon has been concluded. Oisin is keen to put the matter behind him now that it has been brought to a close. Oisin greatly appreciates all of the support he has received, including from the BBC. He remains focused on the creative work he loves at the BBC."
North Yorkshire Police confirmed they would not investigate the incident after Tymon confirmed he did not want to take any action against Clarkson.
© Copyright IBTimes 2023. All rights reserved.