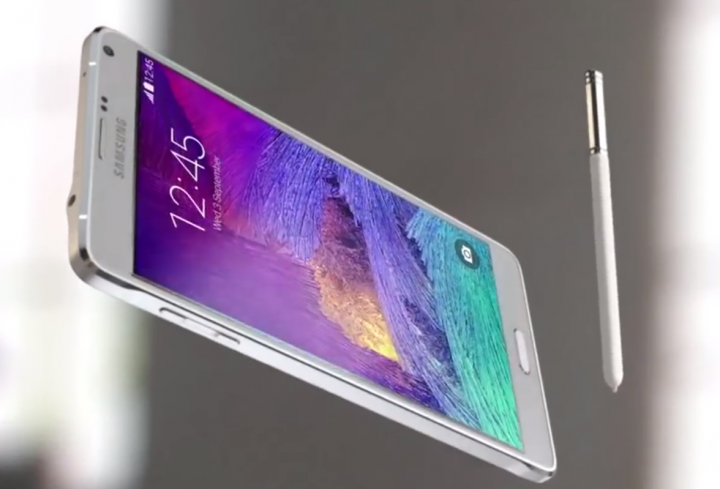 The Samsung Galaxy Note 4 is known for its power-packed features and the famed S Pen device, which is a pressure-sensitive accessory that enables quick touch-based inputs as well as faster navigation with precision.
IBTimes UK explores the top five S Pen apps for the new flagship phablet, the Galaxy Note 4:
INKredible
INKredible is a handwriting and freeform drawing app that complements well with the native handwriting app preinstalled on the Galaxy Note 4.
The best part would be the addition of precision control over the virtual pen nibs, besides a whole range of style selections available via in-app purchases that determine how thick or wet the drawing will be.
You are assured of getting a real pen and paper experience, as the S Pen glides freely over the glass screen allowing you to use precision control for layouts alongside a full library feature.
Save all your work in true vector graphics format that will also support image resizing, before you actually print it.
Autodesk Sketchbook
If you ever wondered about the ultimate drawing app for Android, you should look no further than Autodesk Sketchbook as you can enjoy the privilege of using a special tailor-made version for S Pen on Galaxy Note 4 for free.
Explore the powerful custom features of the app such as width and stroke, besides pro level tools like layers and selection tools that can be bought via in-app purchases.
Download Autodesk SketchBook for free
Adobe Photoshop Touch
The premium photo editing software for PC and Mac has now become the most sought after tool for image editing in Android, as it supports full-scale cropping or resizing including layers and precision brushes for the ultimate finish.
The Adobe Photoshop Touch when paired with the S Pen offers a powerful precision-oriented tool to hand off images from full-blown photoshop to your Note 4, while also sharing your favourite clippings via Adobe's image cloud.
Download Adobe Photoshop Touch for $4.99
S Pen Launcher
The S Pen Launcher is like a quick launcher tool for all your favourite apps in Android, as you can customise which apps and shortcuts are shown in the circular S Pen menu, whenever you pull out the S Pen from your Note 4.
The S Pen Launcher for Note 4 has been inspired by its original version found on Note 2 and Note tablets.
Power users could explore unlimited advance functions by enabling ads in the settings panel or spending $0.99 via in-app purchase to unlock these features.
If you are looking for a great way to save time while switching between your favourite apps, then S Pen Launcher is the way to go.
Download S Pen Launcher for free
Scribble Racer
Put your S Pen to a stern test with the free to download game, Scribble Racer.
As folks at Android Central admit, it is a delightfully simple, amazingly addictive and incredibly fun to play game that allows you to plot your own course on a pre-defined race track as it scrolls by once the game begins.
You will be tempted to grab bonuses and rewards scattered around strategic locations at the expense of hitting the wall or losing the game for crossing the markers on the track.
The adventurous type can buy additional tracks via in-app purchases and try some innovative ways of scoring high in the game.
Download Scribble Racer for free
[Source: Android Central]