Top six reasons to hold-off iOS 8.3 jailbreak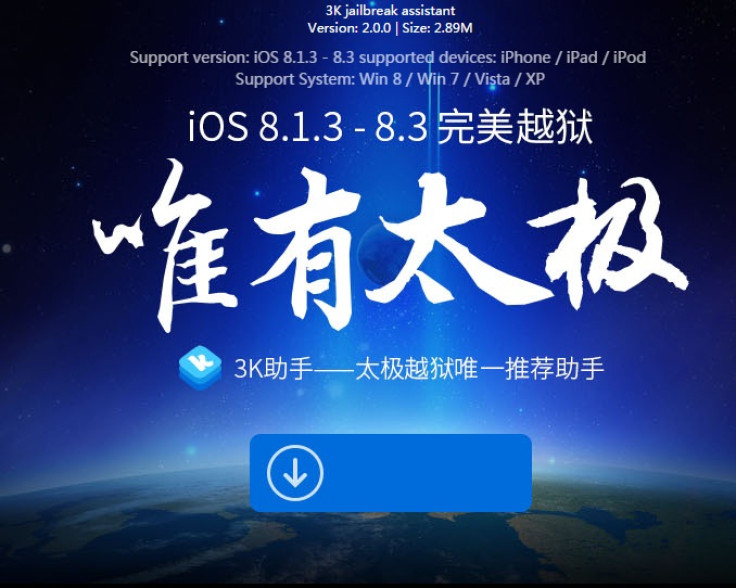 The Chinese jailbreak developer team TaiG, has finally signalled the end of the long wait for the elusive iOS 8.3 jailbreak by releasing the TaiG jailbreak v2.0.0 for Windows, just a day ago.
Meanwhile, the internet is already abuzz with various bugs and issues creeping into the newly jailbroken devices as the TaiG jailbreak (v2.0.0) tool lacks support for Cydia and Mac OS X.
iOS instability issues
Although jailbreaking a device removes OEM restrictions and paves the way for installing third-party Cydia apps, the exploits used in the jailbreak will make the device vulnerable to high-security risks, besides causing the OS to crash or reboot randomly.
Besides, most of the jailbreak tweaks for iOS 8.1.3 – iOS 8.3 are still incompatible with the new TaiG jailbreak and hence you may have to deal with soft bricks or end up with hard bricking the device in some extreme cases.
Voids device hardware warranty
Those who are still using their iOS device under AppleCare will lose the hardware warranty on the device once it is jailbroken. Apple will not offer any technical support or assistance on jailbroken devices with void warranty and modified firmware, in case you face any issues.
The only viable solution would be to unjailbreak the device and restore it to stock settings, before taking it to Apple for repairs.
iOS updates become inaccessible after jailbreak
Technically, it would become impossible to access iOS updates from Apple via over-the-air (OTA) after jailbreaking your device, as the stock firmware will be modified once you jailbreak or root any device.
Although you could install the new updates manually, it will break your existing jailbreak apps and tweaks. Besides, you need to wait for a new jailbreak update to re-jailbreak your device on the newer iOS firmware.
No Apple Music
iOS 8.3 devices will not be eligible to get Apple Music, as Apple is launching this app exclusively with the forthcoming iOS 8.4 release.
In other words, if you jailbreak your device on iOS 8.3, then you will be forced to hold back the iOS 8.4 update or sacrifice the jailbreak in exchange for the newer firmware with support for Apple Music.
Alternatively, you may choose to hold off the iOS 8.4 upgrade and adopt the older music streaming services such as Spotify, which may lack some of the advanced features ported to Apple Music in iOS 8.4.
No Cydia support
It is ascertained that Cydia is only partially functional with the new iOS 8.3 jailbreak as Cydia needs a compatibility update for the latest jailbreak (v2.0.0) from TaiG.
Although the Cydia app installs and launches normally, most of the jailbreak tweaks for iOS 8.3 are not yet fully supported by the inherent Cydia Substrate and hence a new update is needed to enable compatibility with the new TaiG jailbreak.
Mac OS X not supported
iPhone and iPad users without a Mac computer will be unable to install the new iOS 8.3 jailbreak as the TaiG jailbreak v2.0.0 is exclusively released for Windows PC.
Although you could try installing the jailbreak via Windows Virtual Machine for OS X on your iPhone or iPad, it could lead to various instability issues, given the lack of kernel patch for Cydia Substrate and other incompatibility issues that already exist with the latest jailbreak tweaks for iOS 8.1.3 through iOS 8.3.
[Source: GottaBeMobile]
© Copyright IBTimes 2023. All rights reserved.