Stephen (Steve) Robert Irwin changed the way audiences around the world perceived wildlife with his show The Crocodile Hunter and a series of nature documentaries. His exuberance and enthusiasm for the outdoors and animals of all shapes and sizes made him one of the most recognised TV hosts, in his native Australia and around the world.
Born in Essendon, a suburb of Melbourne, to a herpetology expert and wildlife rehabilitator, Irwin was introduced to wildlife and the outdoors at a very early age. Thanks to the Queensland Reptile and Fauna Park, which his parents started, he got the opportunity to study and interact with crocodiles, alligators and other reptiles.
Irwin continued his work with reptiles into adulthood and later went on to marry American naturalist Terri Raines with whom he went on to host his documentary series. The couple took their two children, daughter Bindi Sue and son Robert Clarence, along on their adventures.
Despite earning widespread recognition for his work in conservation, Irwin was also criticised for his antics on the show, with many claiming he exploited the animals and that he endangered his children by bringing them in proximity to some of the world's most dangerous creatures.
The show host was actively involved in campaigning for environmental issues and started the Steve Irwin Conservation Foundation, which was later renamed Wildlife Warriors Worldwide, International Crocodile Rescue, the Lyn Irwin Memorial Fund (named after his mother) and the Iron Bark Station Wildlife Rehabilitation Facility. He also bought large plots of land in Australia, Vanuatu, Fiji and the US and converted them into wildlife parks.
On 4 September 2006, during a visit to Batt Reef near Queensland where he was working on the documentary series Ocean's Deadliest, the 44-year-old was attacked by a stingray. The creature left its barb lodged in his heart and he died from excessive bleeding.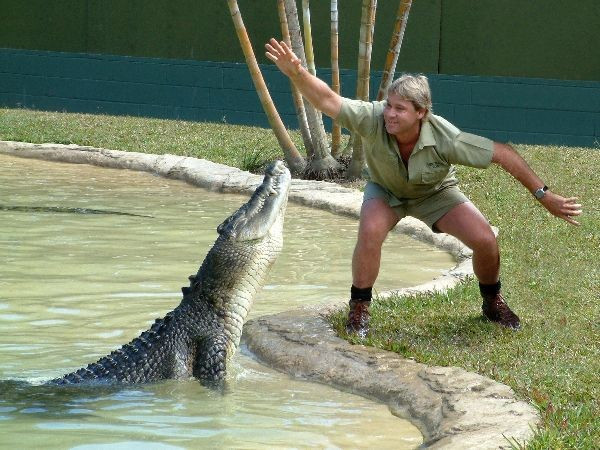 Remembering Irwin on his 55<sup>th birthday, IBTimes UK lists some of his most profound quotes.
— Crocodiles are easy. They try to kill and eat you. People are harder. Sometimes they pretend to be your friend first.
— We don't own the planet Earth, we belong to it. And we must share it with our wildlife.
— Yeah, I'm a thrill seeker, but crikey, education's the most important thing.
— All you have to do in life is be passionate and enthusiastic and you will have a wonderful life.
— I probably don't show fear, but I suffer from fear like everyone else.
— I want the cleanest water, the freshest air and wildlife in abundance... but most of all I want a future for our children.
— I was born and raised with crocodiles; they are a piece of cake. But kids are so ... unpredictable.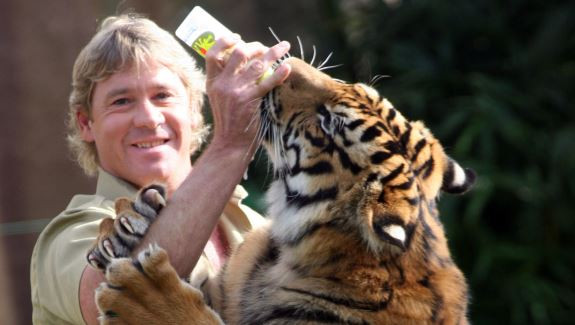 Did you know...
Irwin and Terri's spent their honeymoon trapping crocodiles and footage from their trip was used in the first episode of The Crocodile Hunter.
He was awarded the Australian Centenary Medal in 2001 for his service to global conservation and Australian tourism.
Despite working with apex predators all the time, Irwin said his greatest fear was of parrots and called them his kryptonite.
Bindi Sue, his daughter was named after two of his favourite animals -- his Staffordshire bull terrier (Sui) and his favourite crocodile (Bindi).
He wrestled his first crocodile at the age of nine, under the supervision of his father.