Topless Kate Moss exposes more than cleavage during steamy yacht trip with toyboy lover
British model was spotted packing PDA with Count Nikolai von Bismarck on luxury trip to Italy.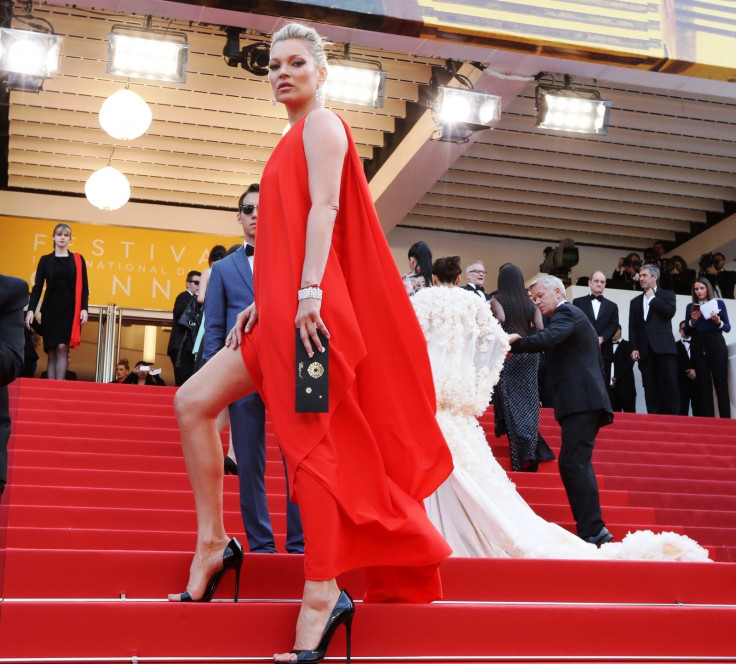 It seems like the English beauty couldn't care less about her modesty being on display while she enjoyed some sun and water. Supermodel Kate Moss recently enjoyed a merry time as she took luxurious yacht trip with her toyboy lover Count Nikolai von Bismarck.
And even when her string bikini top slipped off, exposing more than what the iconic fashion model would have intended to, Kate appeared absolutely unabashed. Instead, the 43-year-old chose to flaunt her ample cleavage, going completely topless following the bikini disaster.
Showing off body confidence, the model-turned-actress hardly put any effort in covering up her modesty during her sun-soaked trip in Capri, Italy. In fact, the mother-of-one was more engaged with some public display of affection as she leaned in for a passionate kiss with the German aristocrat.
Not the one to hold back, Kate's much younger boyfriend too responded to the playful gestures by locking lips. While the catwalk queen was stealing attention in the pictures with her racy two-piece ensemble, Nikolai kept it casual in a pair of black and red swim shorts.
The English model and her photographer boyfriend have been in a relationship since 2015, after Kate parted ways with her rocker husband Jamie Hince. With things going strong between the two, there are even rumours that the couple plans to start a family soon.
"Kate and Nikolai are really happy at the moment and she is talking about wanting a baby with him," a source told The Sun. "It is the logical next step for them as they are really settled and happy but do not plan to get married."
Apparently, the two have even discussed baby names as Kate allegedly hopes to add to her family.
"If they managed to get pregnant it would seal their relationship and mean Lila would have a younger brother or sister," the website source added.
© Copyright IBTimes 2023. All rights reserved.