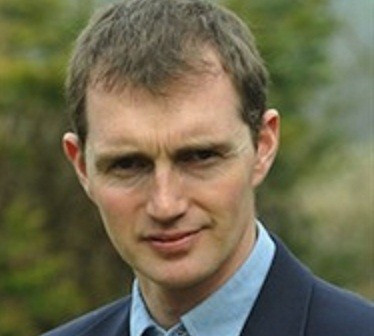 A Conservative MP has said most parents would prefer their children not to be gay, adding the suggested plans to allow same-sex marriage are "barking mad".
David Davies, the Conservative MP for Monmouth, made the comments as Prime Minister David Cameron revealed his support for plans to allow gay marriages in religious buildings.
Davies, one of a number of Tory MPs who are opposed to the plans, told BBC Wales he believed many parents would rather their children would not be gay as it would stop them becoming grandparents.
Davies said: "If there are any sort of areas where there isn't full equality with married couples then I'd be more than happy to support making changes to civic ceremonies, so I really don't know why we need to go ahead with this at all.
"I think most people are very tolerant and have no problem at all if people are gay but - and I hate to say this, in a way, because I expect it's going to cause controversy - but I think most parents would prefer their children not to be gay, knowing most parents want grandchildren if nothing else."
Davies added the plans to allow gay marriages will alienate existing voters of the Conservative Party as well as some of its own members.
He said: "There is a political calculation here, at some level, that this is going to be good and if we go ahead with it David Cameron's going to be carried shoulder high back into number 10 by Stonewall activists, and it simply isn't going to happen.
"We're going to lose a large number of very loyal activists who've gone out and campaigned for us over the years and who don't like this idea, so politically it's barking mad".
Former Prime Minister John Major is the latest high profile Conservative to show support for gay marriage, urging Tories to follow suit as "we live in the 21st century".
Major said: "The Prime Minister's instinct to support equal marriage is a courageous and genuine attempt to offer security and comfort to people who - at present - may be together, yet feel apart. I fully understand that there are many who will find this difficult to accept, as will the Churches.
"But the Prime Minister has made it clear that the Churches will be free to make their own decisions upon whether to conduct such marriages - and that is entirely the right approach. We live in the 21st Century and must move on: every couple should have the opportunity and the right to formalise their relationship."
James J Walsh, Campaign Director of Out4Marriage said: "It's good to see Sir John Major coming out in support of Equal Marriage, especially since the odious comments that have been made by so many Tory MPs since David Cameron made the informal announcement on Friday such as those of Bob Blackman MP.
"The modernising Conservatives have a real internal battle that threatens to divide their parties MPs and Peers and from the mainstream public viewpoint".