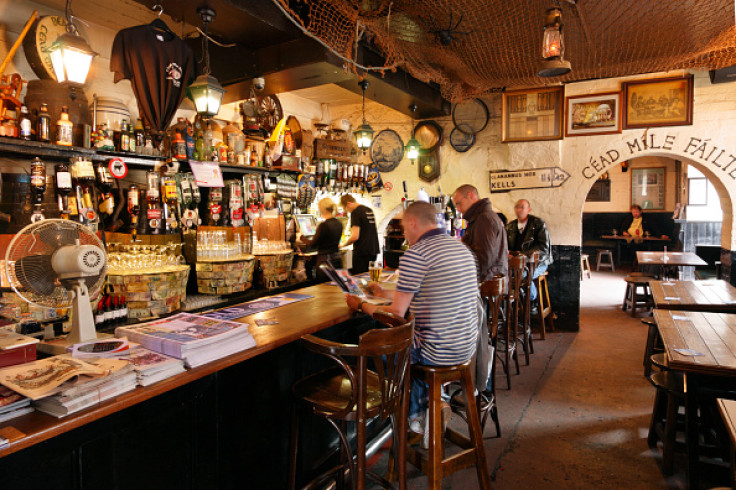 A former brewery director and Conservative peer has been labelled as "ridiculous" after he blamed the British Muslim community for the decline of pub industry.
Addressing a House of Lords debate, Lord Hodgson of Astley Abbotts said, as reported by The Independent: "In areas of Nottingham, Leicester, Manchester, Leeds and Birmingham the increase in the Muslim population who don't drink leads to many pub closures.
"It is exceptionally hard for a publican who has put 10 years of his life into trying to build up a business to accept the inevitability of these tides of history."
The former MP, who previously served as a director of Marston's brewery in Burton Upon Trent for 12 years, blamed "socio-economic factors" for the diminishing of pub chains.
Muslim rights activists were fast to condemn his statements.
Fiyaz Mughal, director of Faith Matters, said: "It is quite ridiculous to blame Muslims for the closure of pubs when in fact the consumption and marketing of alcohol has also changed over time. What is also clear is that some pubs have been successful and others have not been able to generate customers and clients."
"To blame Muslims for this is ridiculous and also assumes that all Muslims do not drink. Some do and still regard themselves as Muslims, so the issue is far more complex than this banal statement."
Nasima Begum from the Muslim Council of Britain expressed her shock at the comments adding: "It is surprising and disappointing for Lord Hodgson to scapegoat Muslims for the failure of his business. What next? Muslims to be blamed for a fall in pork scratchings sales?
"We have come to a stage where it is easy for those in prominent positions to make their points at the expense of Muslims. This will only reinforce a perception of bias and disconnect with the wider society of politicians generally, and his party in particular."
Addressing his critics as "slightly over sensitive", Lord Hodgson told The Independent that he had sighted several other issues for the decline in pubs alongside the Muslim factor, like the "de-industrialisation of Britain", licensing laws and cheaper alcohol being sold at grocery stores.
"This is not a criticism of Muslims. I thought nearly all Muslims don't drink, but maybe some do. And my speech referred to many serious problems for pubs," said Lord Hodgson, defending his original statement.