Lewis Holtby has revealed how pleased he is to be playing his football in the Premier League after helping Tottenham secure a 1-0 win over West Brom that keeps them in the hunt for third.
The German international only joined the club at the end of last month but has already featured in two Premier League games and has continually spoken in glowing terms about life in England.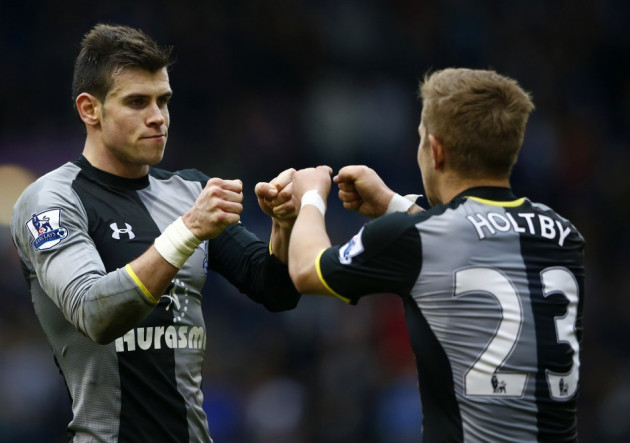 Having sacrificed playing Champions League with Schalke to make the move to White Hart Lane, Holtby has admitted to relishing the chance to get straight into action with Spurs after being the traditional welcome by his teammates.
"I have been living my dream for the past few days. I am playing at an absolute top club in the Premier League. It has been overwhelming since arriving in the motherland of football," Holtby told The Sun.
"The day the transfer went through, I left for London with just a small suitcase and a few hours later, I was already on the Tottenham training ground, getting the traditional kick up the backside from my new team mates by means of welcoming me.
"That's the way things are here in London - hard but hearty."
Holtby appears to have quickly settled in London and has already shown glimpses of what he is capable of by making two substitute appearances in the draw with Norwich and the win over West Brom.
Having only previously played in Germany, Holtby admits that the Premier League is much more physical but feels that this type of football will suit him down to the ground.
"I realised immediately that the speed and the toughness really is different here to the Bundesliga. It's no place for the faint-hearted and the referees don't blow the whistle as often.
"The game is brutally hard, but that suits me and I really love it. I also loved my second game for Spurs, in which a dream goal from Gareth Bale meant I could celebrate my first win," added Holtby.
"I will never forget this game against West Brom. The fans sang a song for me for almost all of the second half. It was incredible and I really had goosebumps. I had never expected such support so soon.
"I've just been in England a week and they already have a song for me, who would have thought it?"