Roman Abramovich is planning to make a swoop for Tottenham's coveted playmaker target Willian in January, according to reports on Christmas day, with the Chelsea owner believed to be willing to pay £35 million to sanction the star's move.
Tottenham have been connected with a move for Willian since Andre Villas-Boas took over the managerial job at White Hart Lane in the summer, with the Shakhtar Donetsk star shining for his club in both the Ukrainian League and the Champions League.
But as Chelsea look to put some serious money into their attacking force in January, and take a serious challenge to the Manchester clubs for the title, the side will be looking to bring in the Brazil international for a fee that Tottenham have so far been unable to match.
In October Willian admitted that he would happily go to either of the London clubs, though he insisted that until serious interest was shown by Chelsea or Tottenham, he wants to continue to remain committed to Shakhtar.
"Tottenham are a big club and they have Villas-Boas," he said at the time. "I have great affection for this manager. He is always in contact with me and we exchanged messages.
"And Chelsea is Chelsea, right? A big club, European champions, with great players. It would be really cool if I play in one of these clubs, important for my career.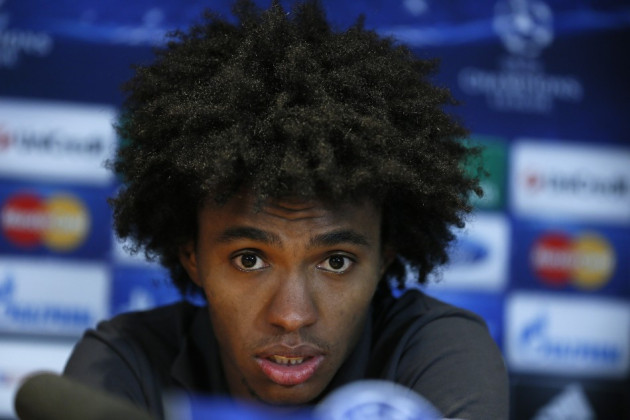 "For now, my mind remains at Shakhtar, but everybody knows what my goal is. I've clearly stated that I would like to play in a big city for a top club, whether it be England, Spain or Italy. I want to come back to the Brazil national team and being in a bigger spotlight would help me get noticed."
Shakhtar coach Mircea Lucescu insisted at the time that Chelsea had made a bid but it didn't come close to the amount they would demand for the star.
But now the Daily Express has claimed that Abramovich is ready to make a serious cash injection into the side again, and will bid £35 million for Willian, blowing any competition from Tottenham out of the water for the 24 year old.
And the Blues owner won't stop there, planning a £50 million bid for Radamel Falcao and recalling Romelu Lukaku from West Brom to put a particularly pricey striking line up in front of Benitez.