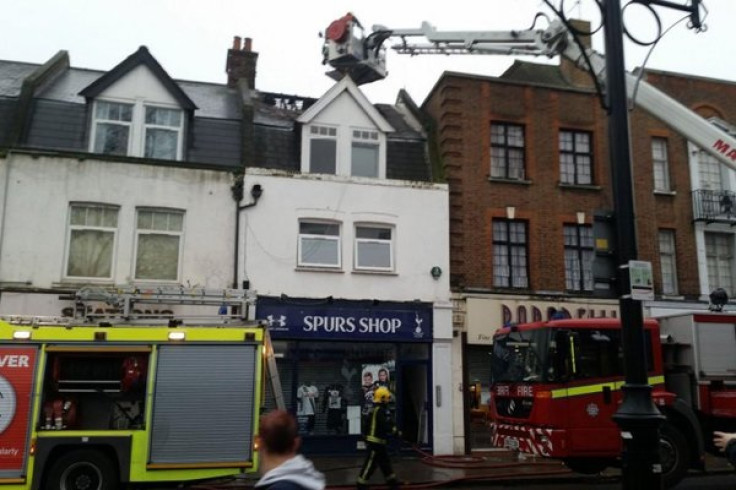 Firefighters have said a fire above a Tottenham Hotspur club shop in north London was started accidentally. London Fire Brigade was called to the blaze on Church Street in Enfield on 15 December.
Four fire engines and 21 firefighters attended the scene shortly after 7.30am and the fire was put out two hours later. An investigation revealed the fire was started accidentally and not arson, affording Arsene Wenger – manager of Spurs' arch rivals Arsenal – a sigh of relief.
A fire brigade statement said: "Four fire engines and 21 firefighters and officers have tackled a flat fire above a shop on Church Street in Enfield. The fire damaged half of the flats roof and loft space. There are no reports of any injuries. The Brigade was called at 7.39am and the fire was under control at 9.21am. Fire crews from Enfield and Edmonton fire stations attended the scene. The cause is thought to be accidental."
The incident was not the first time flames have threatened Tottenham. In November 2014, police investigated the possibility arsonists set fire to a factory opposite White Hart Lane that Tottenham Hotspur were planning to move to. London Fire Brigade was called to the Archway Sheet Metal Works on Paxton Lane.
The owners of the factory previously reported receiving death threats, supposedly from Tottenham Hotspur fans, over their opposition to selling the site so the Premier League club can build a new stadium there.