Tottenham striker and former Manchester City man Emmanuel Adebayor believes that the reigning champions will implode if Tottenham are able to put City under pressure at White Hart Lane on Sunday. Spurs have a must-win situation, with Chelsea and Arsenal currently three and two points ahead of them in the league table.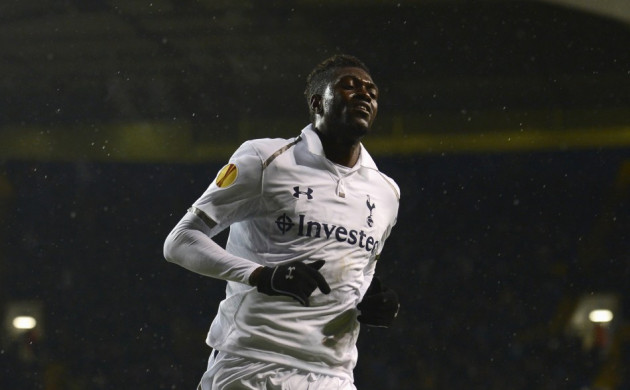 The Togo international spent three seasons with Manchester City after his transfer from Arsenal for a fee of £25m. However, the striker was fell out of favour with manager Roberto Mancini and was sent on a season-long loan to Tottenham in the 2011/12 season; he was loaned to Real Madrid for the second half of the 2010/11 season. The player completed a permanent move to Tottenham last summer but has failed to recreate the form he displayed last season. The 29-year-old believes that putting on a spirited performance against the champions will increase pressure on the Etihad club.
"We just have to believe in our quality and put them under pressure and then for sure we have a chance to win. For sure, because I was there and whenever things are not going their (City's) way there will definitely be a fight or an argument on the pitch and that is how we can take them down," he said.
Adebayor added that his side needed to treat each of the next six games in the Premier League as cup finals and win all their games, something that could guarantee them a top four finish. However, the former Manchester City man is more concerned about Chelsea than Arsenal, whom they play later in the season.
"If you look at yourself, what you want to do and what you want to achieve, I think it's better than looking at Chelsea. They have a great squad. They have a great striker in Demba Ba who is not playing in the Europa League for them because he is cup-tied so whenever they are playing in the Europa League he is recovering. If we win all our six games we can go home, just relax and take our tea before our family," he said.