Former Tottenham striker Jurgen Klinsmann is concerned that his old club may struggle to keep hold of star player Gareth Bale if they fail to secure a place in next season's Champions League.
Spurs make the short trip to Stamford Bridge tonight to play Chelsea in a game that could define their season. Should they lose then they would be two points behind fourth placed Arsenal with just two games remaining.
A Chelsea victory would all but assure them of a place in next season's Champions League because of their vastly superior goal difference and Tottenham would have to hope Arsenal slipped up against either Wigan or Newcastle.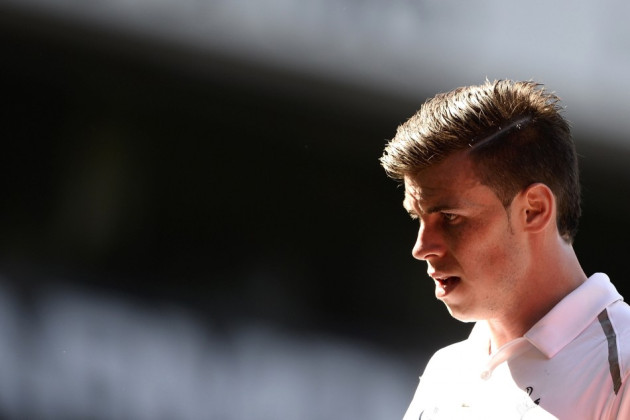 However, victory for Spurs would see them move ahead of Arsenal and level on points with Chelsea, improving their chances of qualifying for Europe's elite club competition.
Klinsmann, who before Bale was the last Tottenham player to score 20 league goals in a season, believes that the north London club must finish in the top four or else they may struggle to keep hold of Bale.
"I'm a huge Tottenham fan and I'm also a huge Gareth Bale admirer," Klinsmann told the Evening Standard. "I just hope, and I'm keeping my fingers crossed, that they make into the Champions League. The risk is very big that if you don't go into the Champions League, you'll lose Gareth Bale."
Bale has been instrumental in Tottenham still pushing for a top four finish as his goals have repeatedly helped the club gain three points. He has 25 goals in all competitions and has won a trio of personal awards because of his performances.
USA coach Klinsmann, who was also crowned the Footballer of the Year while playing for Tottenham, believes Bale deserves all the plaudits he's received after a tremendous season.
"I think he [Bale] deserves that recognition, footballer of the year. He deserves an amazing amount of admiration for how he's played the last two or three seasons," added Klinsmann.
"He plays for Wales and can probably never play in a World Cup. A player like him needs to play on the biggest stage. The risk is if Tottenham don't reach the biggest stage, the Champions League, that they might lose him."
The former German international forward also revealed the reasons he felt he had to leave Spurs, admitting that regularly playing in Europe was too good an opportunity to turn down.
"My reason for leaving Spurs was only to play on a bigger stage," he explained. "That's why I left Spurs for Bayern Munich many years ago. I wanted to play top European football.
"That might be the risk now with Gareth. But I hope they make it happen, qualify for the Champions League and play Champions League next season and can keep Gareth Bale at White Hart Lane. That is my big hope."