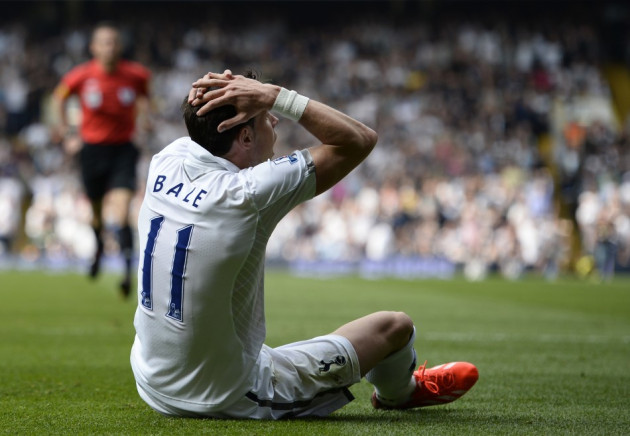 Daniel Levy is set to have showdown talks with Gareth Bale on Thursday as the winger continues to push for a move away from Tottenham, reports in Spain claim.
Bale's has reportedly told Levy he wants to join Real Madrid, who are believed to have offered a record-breaking transfer fee for the Spurs star.
Levy has so far refused to consider Madrid's offer and Andre Villas-Boas insisted this week that Tottenham are preparing to keep Bale for next season at least as the north London side aim to get back into Champions League contention.
And Marca claims that Bale has planned to have talks with Levy when he returns from international duty - though he won't play for Wales tonight on account of not being mentally or physically fit enough - with the winger hoping to convince his chairman to let him go to Madrid as soon as possible.
The Spanish paper has claimed that Carlo Ancelotti has put an offer worth €98m on the table, and should he be able to convince Levy to let him go he could become a Madrid player as early as next week.
If the deal is successful, it will smash the current world record for a transfer fee which Madrid hold after purchasing Cristiano Ronaldo from Manchester United in 2009 for around £80m.
Meanwhile, Manchester City striker Alvadro Nagredo who made the move from La Liga to the Premier League this summer believes that Bale has a long way to go before he reaches the likes of Ronaldo or Lionel Messi but he insists the 24 year old has the potential to get to such a high level.
"He's not at the level of Cristiano Ronaldo or Messi yet, but he could get there, because he's got enormous quality," he told AS.