Touching photo shows how paramedics took dying patient to the beach one last time
This ambulance crew went the extra mile to make a palliative care patient feel special before entering hospital.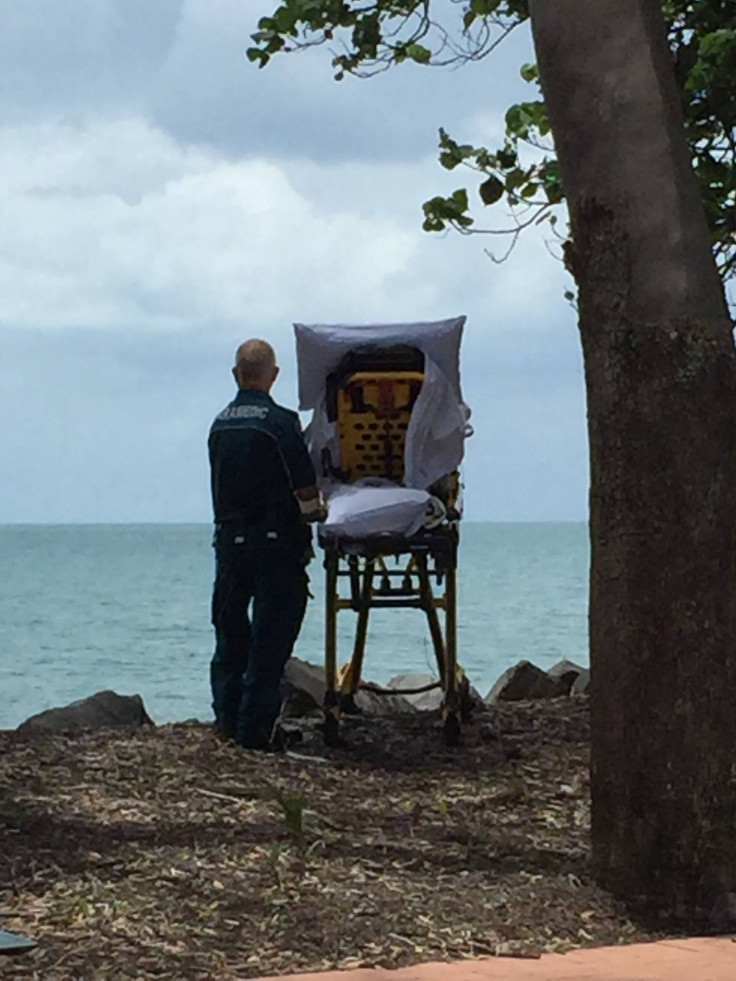 This heartbreaking photo shows the moment Australian paramedics went above and beyond to take a dying patient to the beach one last time.
An ambulance crew in Queensland was taking a patient to a palliative care unit at a nearby hospital when she told them her biggest wish - just to be at the beach again one more time. Paramedics took a diversion to the beach at Hervey Bay and allowed the emotional patient some time to sit propped up on her trolley by a tree and look peacefully out to sea.
Helen Donaldson, the officer in charge of Hervey Bay, told the story to Queensland Ambulance Service who described it as "too good not to share" on Facebook.
The post said: "A crew were transporting a patient to the palliative care unit of the local Hospital and the patient expressed that she just wished she could be at the beach again. Above and beyond,the crew took a small diversion to the awesome beach at Hervey Bay to give the patient this opportunity – tears were shed and the patient felt very happy.
"Sometimes it is not the drugs/training/skills – sometimes all you need is empathy to make a difference! Great work Hervey Bay team Danielle & Graeme the Service is very proud of you."
In just 12 hours, the Facebook post was shared 12,000 times and received 40,000 reactions, with many praising the thoughtful actions of the ambulance crew or recalling similar experiences.
Darren Booker told his own story about taking a patient home for the last time when she asked to see the beach once more. She began to enjoy an ice cream while looking out onto the beach and, heartbreakingly, took her last breath.
Booker said: "After going to the beach and opening the rear door, we asked her if would like an ice cream, to which she replied yes with a giggle of delight. A short time later the hardly licked ice cream fell to the floor. The patient had passed away. As she lay there still smiling at the last view that she ever saw, we had a minutes silence for her. Although the memory is an old one, it is still vivid. Great work by this crew, well done guys and girls."
Another ambulance worker, Jenny Jarvenpaa, commented to say this sort of small act of kindness happens often but is not talked about enough. Giving examples, she said: "Stops at the beach. McDonald's drive thru for a kid after an Oncology appointment. Returning to the palliative ward with the newspaper or chocolate bar the last transfer was craving. Paramedics care for their patients and that includes raising their spirits."
Read more