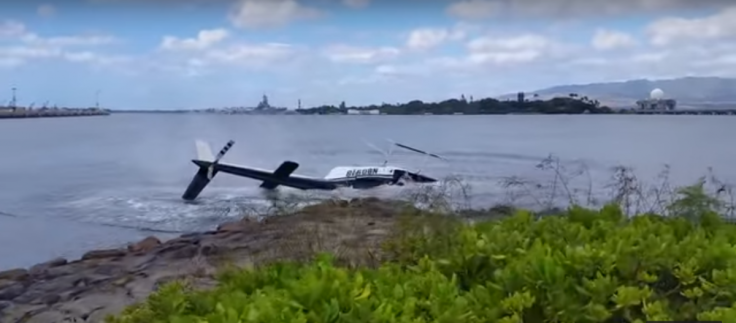 A tourist helicopter crashed into the water near the USS Arizona Memorial in Pearl Harbor, Hawaii, on the morning of 18 February. The pilot and a family of four who were on board were rescued by people who witnessed the chopper crash and rushed into the water to help.
One of the passengers, a 15-year-old boy was critically injured and is receiving treatment at the Pali Momi Medical Center. Two others, a 45-year-old woman and a 50-year-old man, were also taken in for treatment but are stable. The pilot and the other passenger were not seriously injured.
The National Transportation Safety Board is investigating the crash and based on witness accounts believe it may have been caused due to sudden loss of power of the Genesis Aviation chopper.
Other tourists on the site caught the crash on video as it happened, which will help investigators get a better idea of what happened.
Max Burner, from Redwood City, California, one of the people who helped rescue the helicopter passengers said: "The helicopter started sputtering at around 500 feet and the pilot did, what I would say, was an amazing job, as it was sputtering and coming down, he put it right off the shore where everyone was. I started running the opposite way toward the water."
The Pearl Harbor memorial was shut for the remainder of the day following the crash.