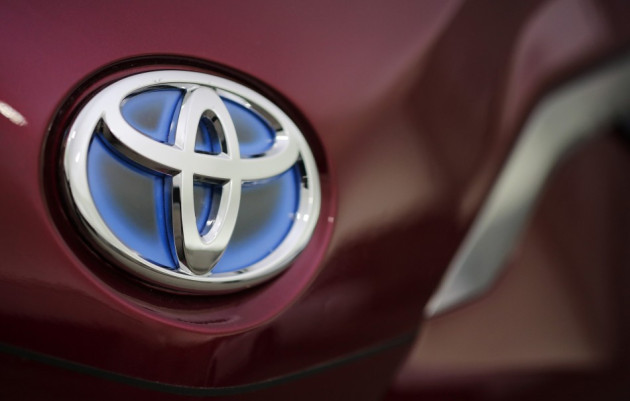 Japanese automaker Toyota has reclaimed the title as world's largest vehicle seller with a robust growth in 2012 car sales despite the lawsuits and recalls during the year.
In 2012, the company sold 9.75 million vehicles group-wide around the world, beating rivals General Motors and Volkswagen, who sold 9.28 million vehicles and 9.07 million vehicles respectively. Toyota sales represent a year-on-year improvement of 22.6 percent.
Group sales include those from subsidiaries Hino Motors and Daihatsu Motor Co. Toyota-only sales rose 22.8 percent to a record-high of 8.72 million vehicles.
Toyota lost its No. 1 position in 2011, falling behind GM and Volkswagen. In 2011, the company's sales suffered from negative publicity following a number of recalls in the US and a supply chain disruption due to natural disasters in Japan and Thailand.
Nevertheless, the company's sales improved recently as the automaker added new models to its product-line. Toyota's sales surged in Asia and improved in North America, offsetting weak demand in Europe and boycott of Japanese products in China.
Camry sedan and Prius hybrid continued to be the best-selling vehicles for the company.
The company's business also suffered from a strong yen earlier this year, making its products more costly for foreign buyers. Nevertheless, the Japanese currency has declined nearly 15 percent against the US dollar since November 2012, helping the company's profit growth.
Toyota targets to sell 9.91 million vehicles group-wide in 2013, an increase of 1.6 percent from 2012.
The Japanese carmaker had raised its annual profit forecast in November, expecting a net profit of 780bn yen ($8.6bn, £5.4bn) for the financial year ending 31 March 2013, up from its earlier of forecast of 760bn yen.
Toyota's domestic rival Nissan reported a record 4.94 million vehicle sales in 2012, while Honda sold 3.82 million vehicles, up 19 percent.