Traces of radionuclide xenon-133 isotope found in South Korea after Pyongyang's nuclear test
South Korea's nuclear safety agency said the radioactive material was found in land, water as well as air samples.
South Korea's nuclear safety agency announced on Friday (8 September) that they found traces of a radioactive material in the country following North Korea's sixth and most powerful nuclear test on 3 September.
The Nuclear Safety and Security Commission said that traces of xenon-133 isotope, a radionuclide, were found in air, water and ground samples that were collected locally after the recent nuclear test.
However, the agency is yet to determine if the presence of the radioactive material was linked to the nuclear test. It is currently tracking down the inflow of the isotope to locate its origin.
An analysis of the samples showed the presence of 0.43 milibecquerel of the isotope in per cubic meter of the samples, Yonhap news agency reported. The agency assured that the amount detected did not pose any health risks to the citizens.
South Korea's background radiation currently remains at the usual level of 50-300 nanosieverts per hour, it added.
The Pyongyang regime claimed that the test involved a hydrogen bomb and that the country was now capable of mounting nuclear bombs on intercontinental ballistic missiles (ICBM).
The test led to further escalation of tensions between the reclusive state and its adversaries like the US, South Korea and Japan who are pressing the United Nations to impose tighter sanctions against the regime.
The US has called for a meeting of the UN Security Council on Monday (11 September) to discuss the issue. The country has also drafted a resolution seeking freezing of assets of North Korean dictator Kim Jong-un, a travel ban on him, and an oil embargo on the country to deter it from conducting any more banned nuclear and missile tests.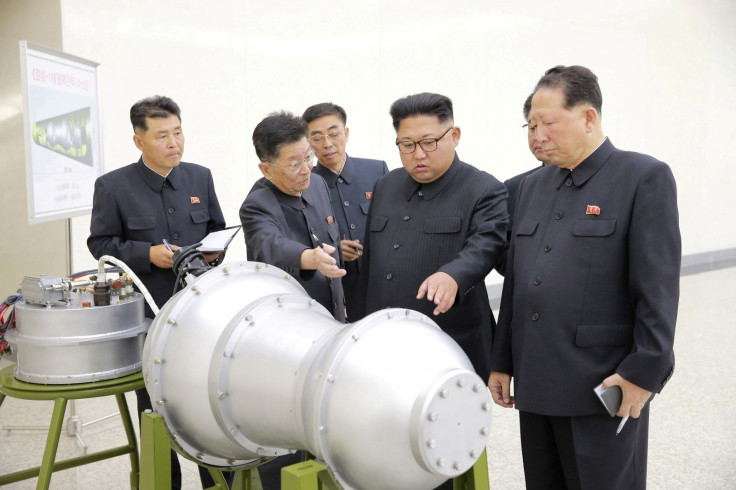 The nuclear test preceded multiple short- and long-range ballistic missile tests, several of which failed, but the latest one landed in the East Sea after passing over a populated Japanese province.
China and Russia, the North's neighbours and trade allies, have also strongly condemned the nuclear test and the previous missile tests urging the regime to stop its nuclear programme.
.
© Copyright IBTimes 2023. All rights reserved.