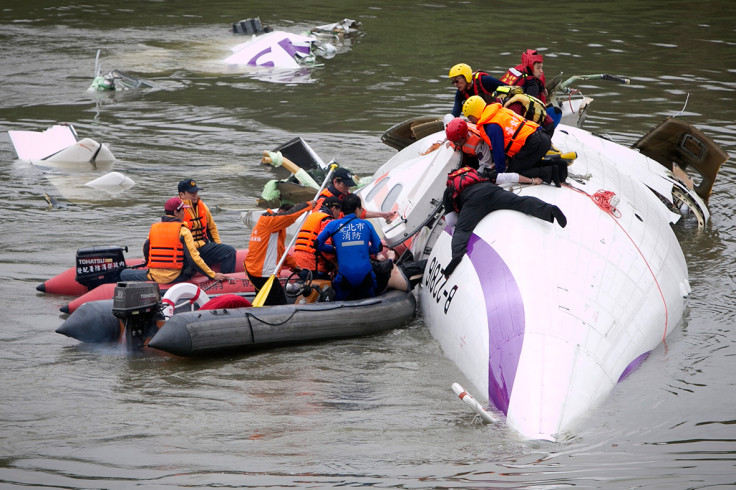 Taiwanese airline TransAsia Airways has cancelled 90 flights so that its pilots can take proficiency tests.
The announcement came after a TransAsia flight GE235 crashed on Wednesday (4 February) killing at least 40 of the 58 people on board.
The plane crashed into a shallow stream shortly after take-off in the capital city of Taipei.
Data suggests that the pilots may have shut one engine off after the other lost power. They attempted to restart the engine, but the plane crashed 72 seconds later.
Experts report that such action is not part of the accepted procedure under such circumstances.
"It's a mistake," said John Cox, a former US Airways pilot and now head of a safety-consulting company. "There are procedures that pilots go through - safeguards - when you're going to shut down an engine, particularly close to the ground. Why that didn't occur here, I don't know."
In the aftermath of the tragic accident, Taiwan's Civil Aeronautics Administration (CAA) has ordered retraining for all TransAsia pilots flying its ATR fleet.
In a statement TransAsia Airways said: "All 71 ATR pilots will take part in proficiency tests carried out by the CAA and third-party professionals for an estimated four days."
The aviation regulator has also ordered engine and fuel system checks on the remaining 22 ATR-manufactured planes currently in active service on the island.
Accident investigators will soon determine whether or not the deadly crash was caused by mechanical or human error
Fifteen people survived the accident, which was captured on video by a passing motorist's dashboard camera.
Five more bodies were recovered from the Keelung River on Saturday morning taking the death toll to 40.
Four of the 58 people on board the flight, bound for the island of Kinmen, are still missing.
The dead include the pilots, who are believed to have deliberately steered the plane away from blocks of flats and commercial buildings before the crash. Both have been hailed as heroes.
Another TransAsia Airways flight, again an ATR-72 turboprop aircraft, had crashed due to bad weather in July 2014, killing 48 people.