Reports are widely speculating that Eden Hazard is still considering a move to Tottenham in the summer, despite Manchester United confirming that they are chasing the playmaker.
In early February, reports went into overdrive that Hazard had already agreed to move to Spurs in the next transfer window.
But the Belgium international insisted no such agreement had taken place, though he did admit that he would be interested in Tottenham come summer.
'Maybe it will be Tottenham," he said at the time when asked where his future lied. "It is a great English club. I said that I would go to England and there are very good players [at Spurs].
"'I have not yet signed. This is going to happen soon.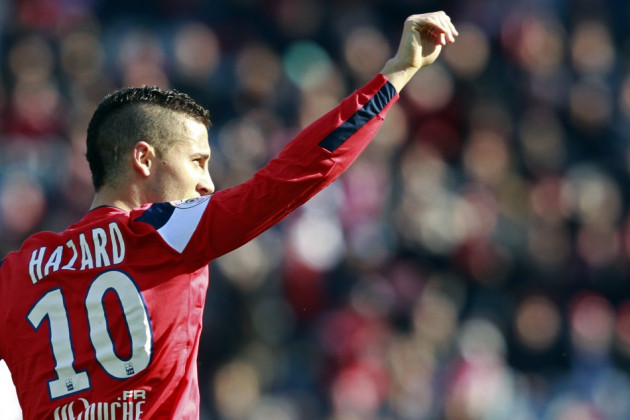 "Spain is perhaps more my style of game but [if I move there] it must be to either Barcelona or Real Madrid."
But after Manchester United manager Sir Alex Ferguson admitted he is interested in the star, reports are claiming that Hazard will only consider Tottenham as a destination if the side qualify for the Champions League at the end of the season.
While United have already guaranteed themselves a spot in the top-tier European competition, Tottenham are languishing in fifth position after winning just two of their last 10 games.
The side are well known for going downhill towards the end of the season, and the Times claims that Hazard is concerned that he will not be able to play in Europe if he agrees to move to White Hart Lane.
Ferguson admitted that he is very keen on bringing Hazard to Old Trafford this week, in a rare admission by the Scot that he is chasing a sought-after transfer target.
He told reporters: "When I went to watch Lyon versus Lille, last time, of course I saw Hazard playing but also other players which is part of my job.
"I can confirm Hazard is a very good player, he has so many qualities, he is very fast over the first ten metres."
Hazard is currently out of action for Lille after sustaining a thigh injury. He is uncertain for the side's match-up with Paris Saint Germain on Sunday, though the club hope he will only be on the sidelines for a maximum of three weeks.