Transgender hate crime rockets 86% in London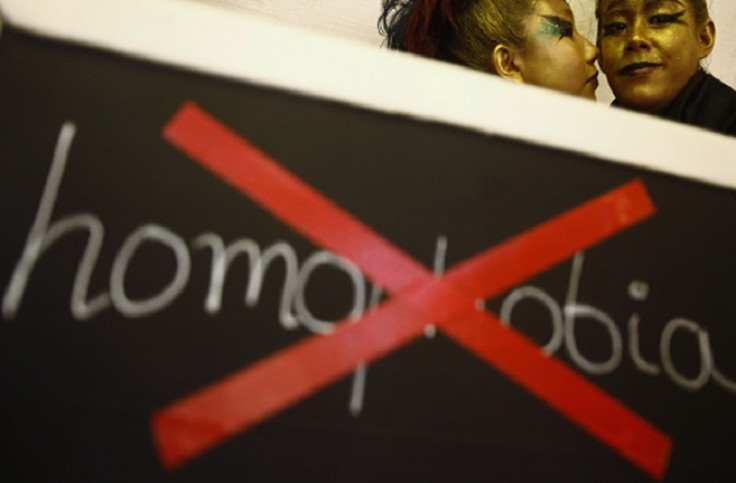 Hate crimes against transgender people have rocketed by more than 80% last year in London, new figures reveal.
A total of 108 attacks in the past 12 months have been classified as being motivated by transphobia - hatred of people who reject traditional gender labels. By contrast, there were 58 transphobic hate crimes the year before.
The increase in reported incidents perpetrated against transgender people was the largest of all types of hate-based offence.
But trangender activists said the rise was partly due to victims feeling more confident about reporting attacks.
However, the vast majority of incidents targeting transgender people continue to go unreported, said pressure group Galop.
"Our clients often feel silenced by abuse on the street, harassment online, or prejudice at home. Some of our clients put up with harassment for years before contacting us for help, spokesman Nick Antjoule told IBTimes UK.
"It's encouraging that more people feel able to talk to the police about transphobia, though the vast majority of hate crime against trans people remains unrecorded."
Hate crimes of all types rose alarmingly by 20% in London last year, according to figures from the Mayor of London's Crime and Policing unit. A new drive to tackle hate crime has been launched by the Metropolitan Police.
Homophobic hate crime rose by more than a quarter since March to an average of 100 incidents every month. June saw a record 175 homophobic crimes reported to police.
Elsewhere, faith-based hate crimes also rose, partly due to tensions in the Middle East between Israel and Palestine. The shocking murder of soldier Lee Rigby last year by radical muslims also fuelled a rise.
A total of 1,048 faith related offences were reported to police, with 95% of them classified as anti-Semitic targeting Jews.
A Scotland Yard spokesman told IBTimes UK: "People are feeling more confident in coming forward and reporting this type of crime to us. It has traditionally been underreported."
© Copyright IBTimes 2023. All rights reserved.